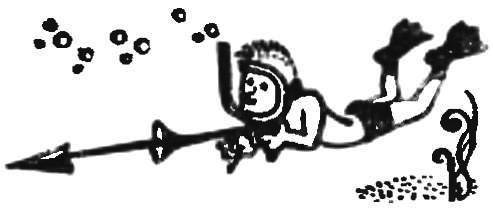 From the well-known harpoon tips to guns FOR UNDERWATER hunting this differs hydrodynamic pressure of the shank of the striker to the body of the tip. The pressure is created because the axis of rotation of the firing pin is offset in the direction of deflection; the ratio of the lengths of the striker and the shank is 1:1.5 or 1 : 2.
The advantage of this design is great:
even if at the moment of the shot the firing pin is inclined from the axis of the harpoon position, the moment of destruction of the production he was under the influence of the oncoming flow of water samozvantsa and set the edge along the axis of the harpoon.
The new tip has another advantage: in the rotated form, it can serve as a focus for the "edge" of the harpoon in combat readiness.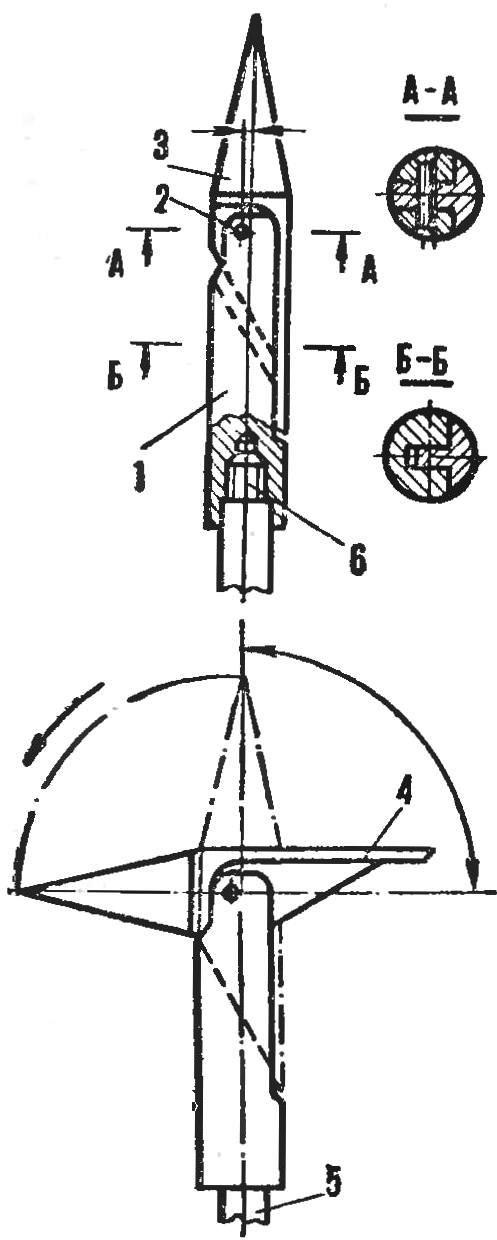 Harpoon tip (see Fig.) consists of a casing 1, pivotally connected to it by means of axis 2 swivel (one side) of the striker 3 with the shank 4. Fastening the harpoon 5 — with threaded holes 6.
Recommend to read
SIBERIAN FLY SWATTER
Each warm season from spring to autumn throughout recorded history of human existence it bugged various harmful insects, and the stronger the closer to nature it is. And the most common...
CLIP FOR PLATES
How quickly and firmly connected to the flat parts? For example, lined with metal or other hard surface insulating mats, where access from one side? A simple and effective solution was...