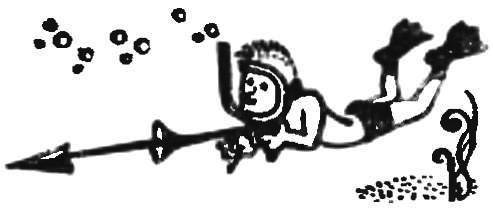 From the well-known harpoon tips to guns FOR UNDERWATER hunting this differs hydrodynamic pressure of the shank of the striker to the body of the tip. The pressure is created because the axis of rotation of the firing pin is offset in the direction of deflection; the ratio of the lengths of the striker and the shank is 1:1.5 or 1 : 2.
The advantage of this design is great:
even if at the moment of the shot the firing pin is inclined from the axis of the harpoon position, the moment of destruction of the production he was under the influence of the oncoming flow of water samozvantsa and set the edge along the axis of the harpoon.
The new tip has another advantage: in the rotated form, it can serve as a focus for the "edge" of the harpoon in combat readiness.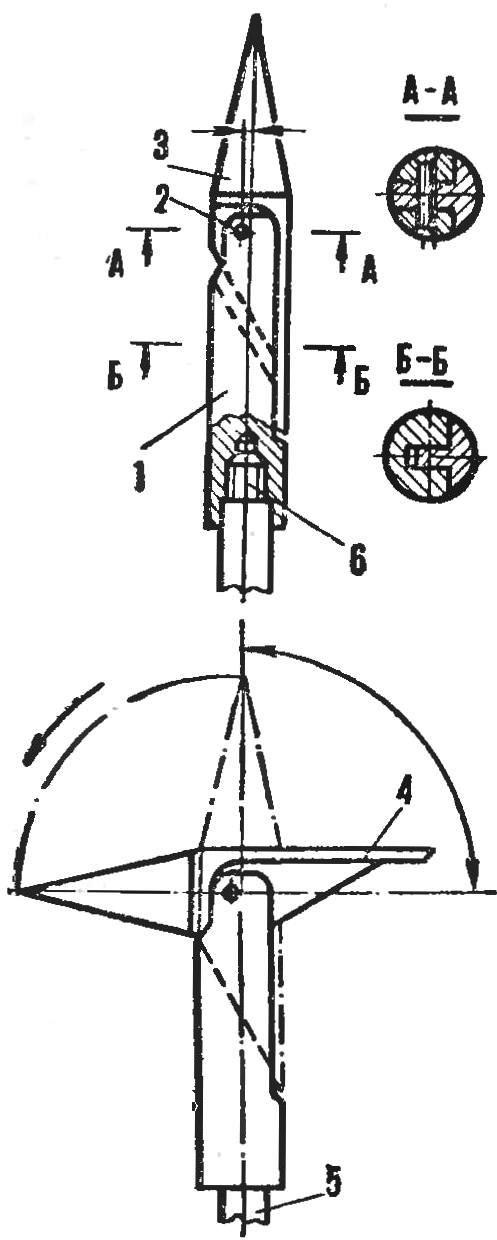 Harpoon tip (see Fig.) consists of a casing 1, pivotally connected to it by means of axis 2 swivel (one side) of the striker 3 with the shank 4. Fastening the harpoon 5 — with threaded holes 6.
Recommend to read
Rare box of use
Chetyrehmillimetrovoy Small sheet of plywood, 10 mm thick plate, nails or screws: all this is enough to make an extra drawer in the kitchen table with a folding cover. It is possible to...
AEROBATICS OF A KITE
That a kite can be under the control of a pilot to perform almost a full range of aerobatics, very few people know. It should be noted that the modelers individual samples of superslow...