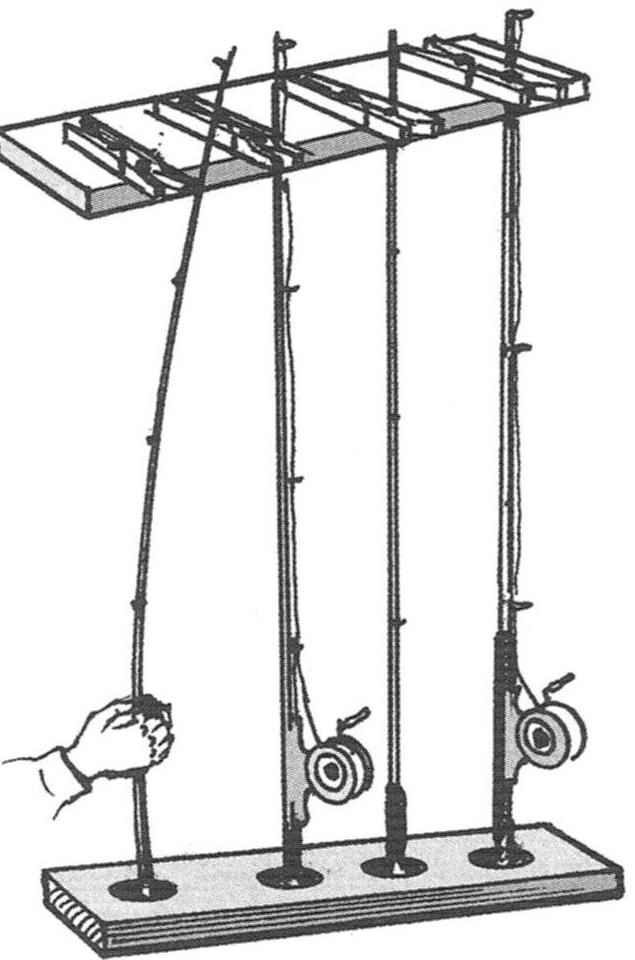 Wall shelf with a number pinned to the top of clothespins will help bring order to a set of fishing gear in the form of fishing rods and reels: stuck clothespins, rods will be held securely, and the line will never be mixed together.
Recommend to read
FROM PLATES – SET
When construction troubles in the suburban area behind, and finally, there is not just a roof over my head, and housing, regardless of how large or small, there is another problem — the...
FOR WATCHMEN — PHONE CALL
In connection with the aggravation of the criminogenic situation in the country is increasing the demand for security devices. In accordance with the laws of the market grows offer...