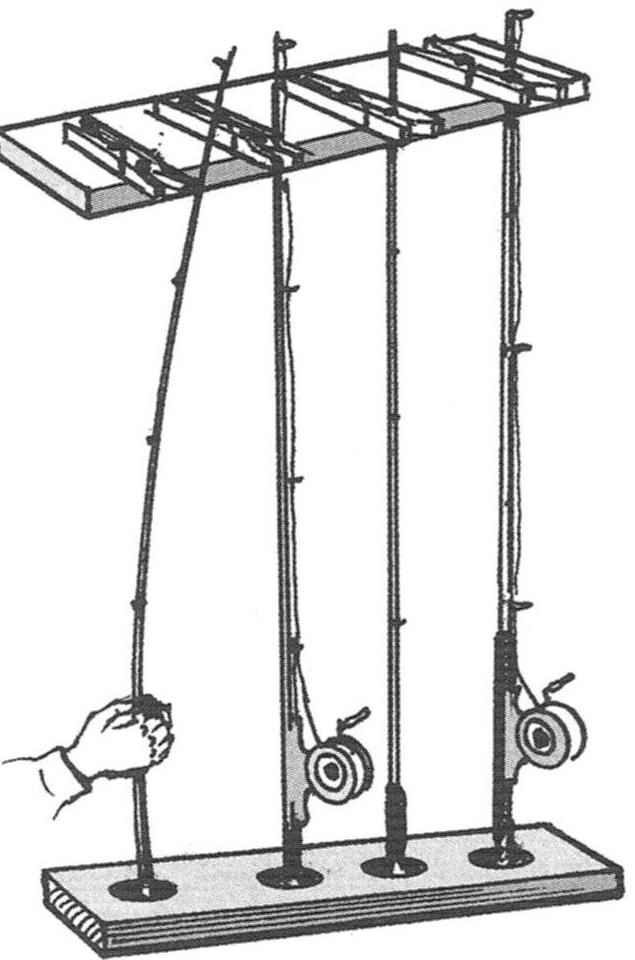 Wall shelf with a number pinned to the top of clothespins will help bring order to a set of fishing gear in the form of fishing rods and reels: stuck clothespins, rods will be held securely, and the line will never be mixed together.
Recommend to read
"DICKOTEKA"
In a small box, like a gear in the clock mechanism, to be able to accommodate all the spools of thread. The easiest option "niccotine" — plywood base to drive in a staggered cloves of...
SUPPORT WPOTY
As a rule, furniture shelves mounted on pins inserted into holes of the side walls. These nodes can be improved: choose in the shelf a groove into which and hidden support. In addition,...