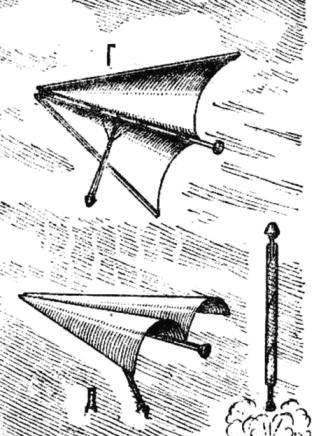 If you flip the binder "M-K" for a few years, then they will have a lot of materials about models of aircraft raketoplana scheme. But… time goes on and the situation changes. Three or four years ago, the leadership firmly seized the athletes who construct a model with a wing "rogallo". Now the adherents of the rigid wing are almost gone – in the international competition of the Czechoslovak "rocketeers" make raketoplana aircraft scheme.
Benefit from the use of Delta-wing apparent in the subtle body of the rocket to hide the glider a large area, and as long as the technical requirements for models of this class there are no restrictions on the specific load on the wing, miniature hang-gliders will win the competition "hard" raketoplana.
Today we offer athletes the drawings and description of the most successful models of raketoplana with Delta-wing, which brought its creators of a victory in all-Union and international competitions.