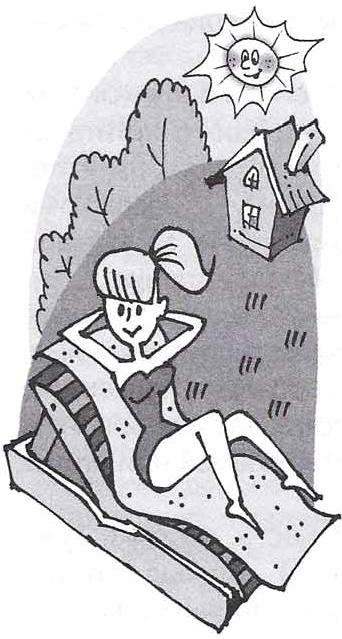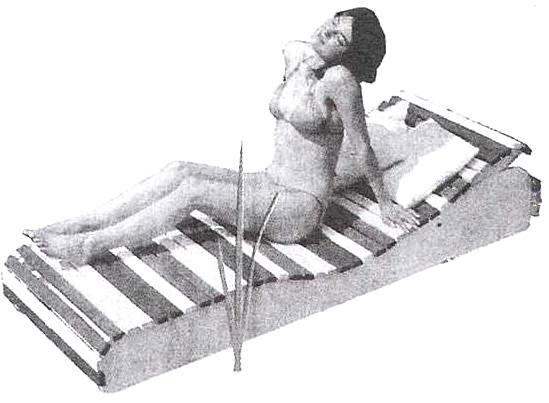 Want to relax and indulge in the sweet inactivity, lying in the sun in a comfortable lounger in a quiet corner plot of a country house? Tempting, isn't it? To accomplish this, we need a little preparatory work is available, as evidenced by the Bulgarian magazine "Guide yourself", any hardworking vacationers. Following the proposed recommendations, will be able to inexpensively fabricate this alluring sunbed on during the hot summer.
Chaise practical and comfortable always, but especially if you want to get a good tan. Design, despite its apparent massiveness, is very mobile and moves easily on built-in furniture in any part of the site, behind the sun.
Key elements in the design of all three: it is a frame, a movable headboard and paneling (the lounger and head part).
Frame
It consists of two sidewalls, the front and rear vertical cross members and a middle, horizontal. Sides can be made of boards or chipboard. The symmetry and shaped the identity of these items are easy to create using the template, cut out cardboard from the proposed grid pattern.