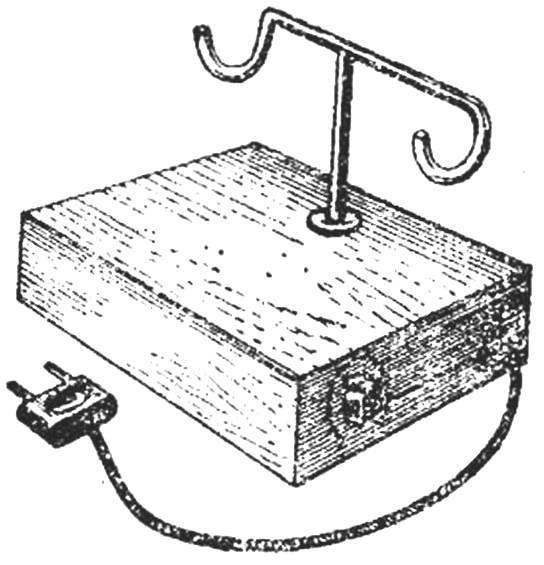 The temperature of the soldering iron usually adjusted using Later. However, such devices are bulky, inconvenient for transportation. Significant benefits in this respect have electronic regulators. Thyristor controller — scheme presented in figure 1 — changes AC voltage at the electric soldering iron with power up to 50 watts 110 to 220 V.
For one half cycle current flows through the diode V3, and for other — download is the capacitor C1 charges through resistors R1 and R2 to a level equal to the switching voltage of the dynistor V1. Latest open, and through the divider R3, R4 of the opening pulse is supplied to the thyristor V2, through which the current flows in the remaining half period (Fig. 2).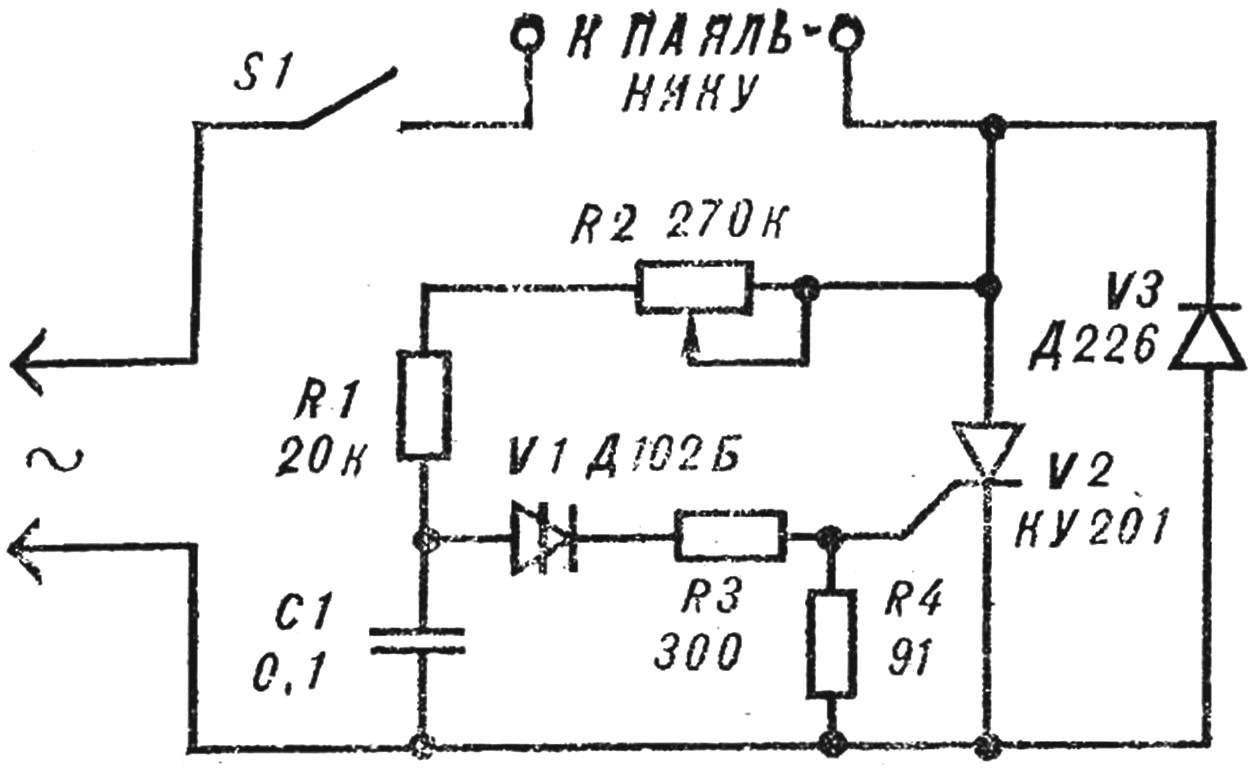 Fig. 1.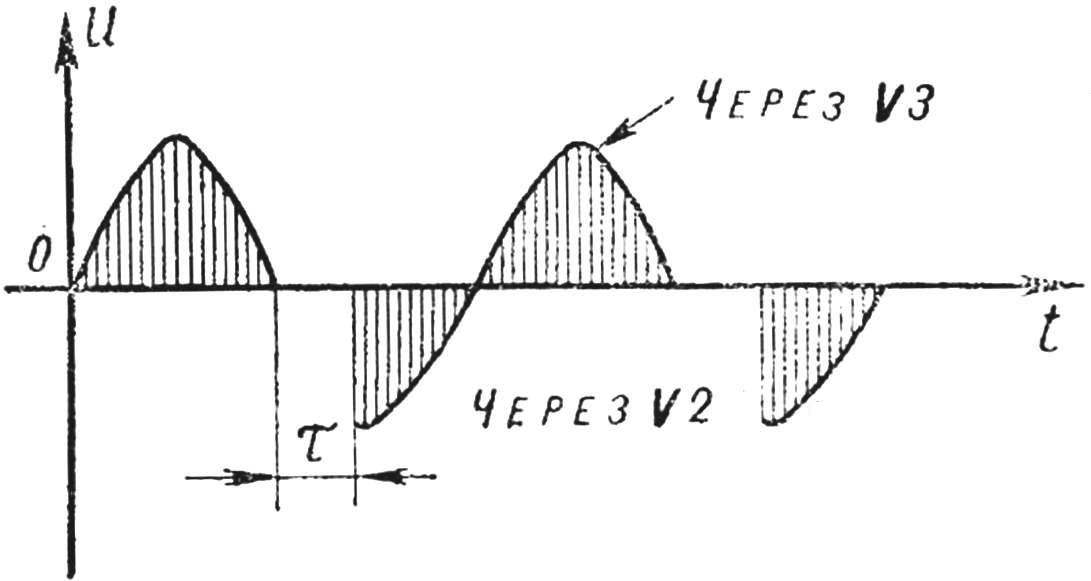 Fig. 2.
An electronic controller mounted in palinize size 100X80X20 mm, made of sheet of textolite with a thickness of 4 mm. Variable resistor R2 regulates the output voltage level, set on the side of palenica and provided with a scale calibrated in volts.
Recommend to read
IT IS A PRACTICAL
Strict, rigid form of objects that surround us, evoke nostalgic memories of old times, when mass production did not exist, and each a "serial" product was manufactured individually,...
BETWEEN THE CEILING AND FLOOR
Every thing in the house requires a certain space. Updated your library, does kolichestvo aquariums — in any case before you arises the problem of their placement. To solve this problem...