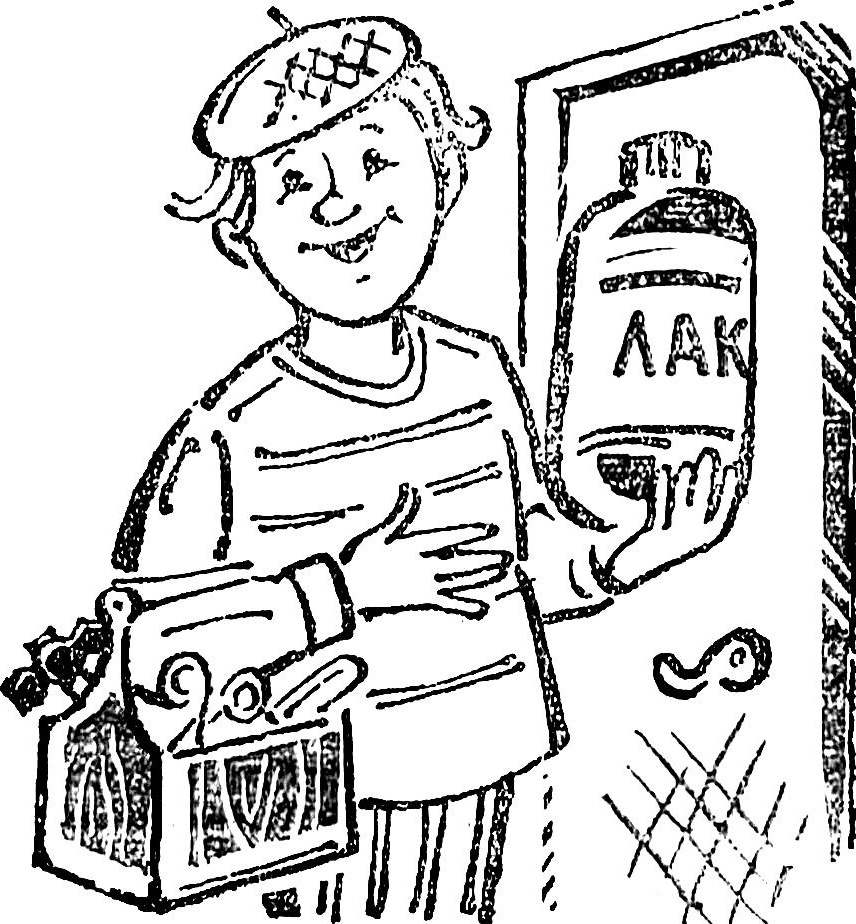 As usual and ordinary look the front door of the apartments upholstered in faux leather or leatherette. The only difference between the color of the material and the location of the nails. But if on the porch there was one master, all doors are "twins".
It happens that the outside sheathe the decorative slats. Appearance turns out elegant, and sound-absorbing and thermal insulation properties of the door are not improved. Besides Reiki is much heavier construction, which can loosen the hinges and cause misalignment. Yes and buy a ready profiled rail is not easy, and to produce them at home will not everyone.
I propose a simple variant of the upholstery of the front door, which solves the issues of thermal and acoustic insulation and offers the richest opportunities of decoration. Instead of the traditional leatherette, I used a sheet of hardboard, laminated veneered and fixed slats on the outer plane of the door on top of the insulating material, in which you can use foam, rubber foam etc.
A sheet of hardboard should be 15-20 mm below the door opening below the door to freely close.
Veneer of different wood species, it is desirable to select the same thickness. Before starting to work on his vyklevyvanija, it is necessary to portray the chosen figure on graph paper in scale of 1:1. For simplicity, it is desirable to divide the figure into simple form smaller elements. Then using carbon paper, the drawing is transferred onto drawing paper or cardboard and cut out. To further avoid mistakes when vyklevyvanija, each element is numbered.