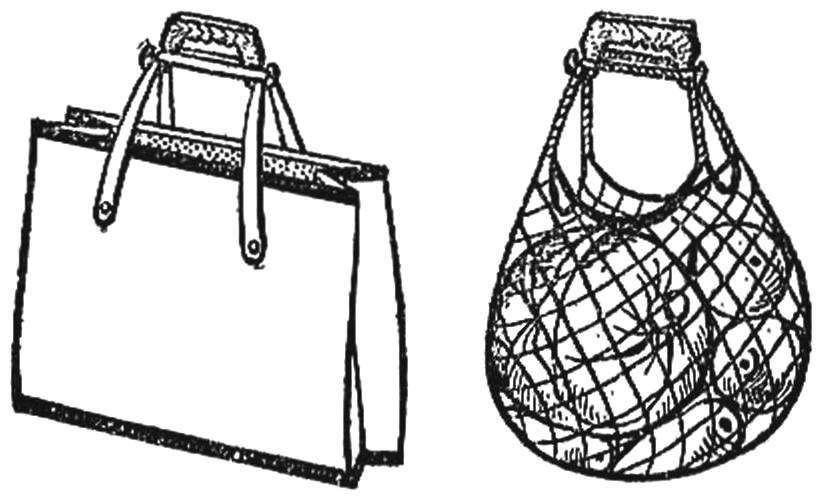 Even the heavy bag or the bag will seem half the size, if you use our advice and make them removable handle. To make it out of plywood with a thickness of 10 -12 mm from the PCB or plexiglass.
Recommend to read
STENCIL
Draw the circuit diagram, weathering adopted the proportionality of graphic symbols electronic elements, it is not as simple as it might seem at first. Great help here can have a stencil...
AND PIPE — TOOL
When performing masonry great aesthetic importance is the jointing. Use to perform this operation cut tube Ø 10— 12 mm by bending it as shown in the figure.