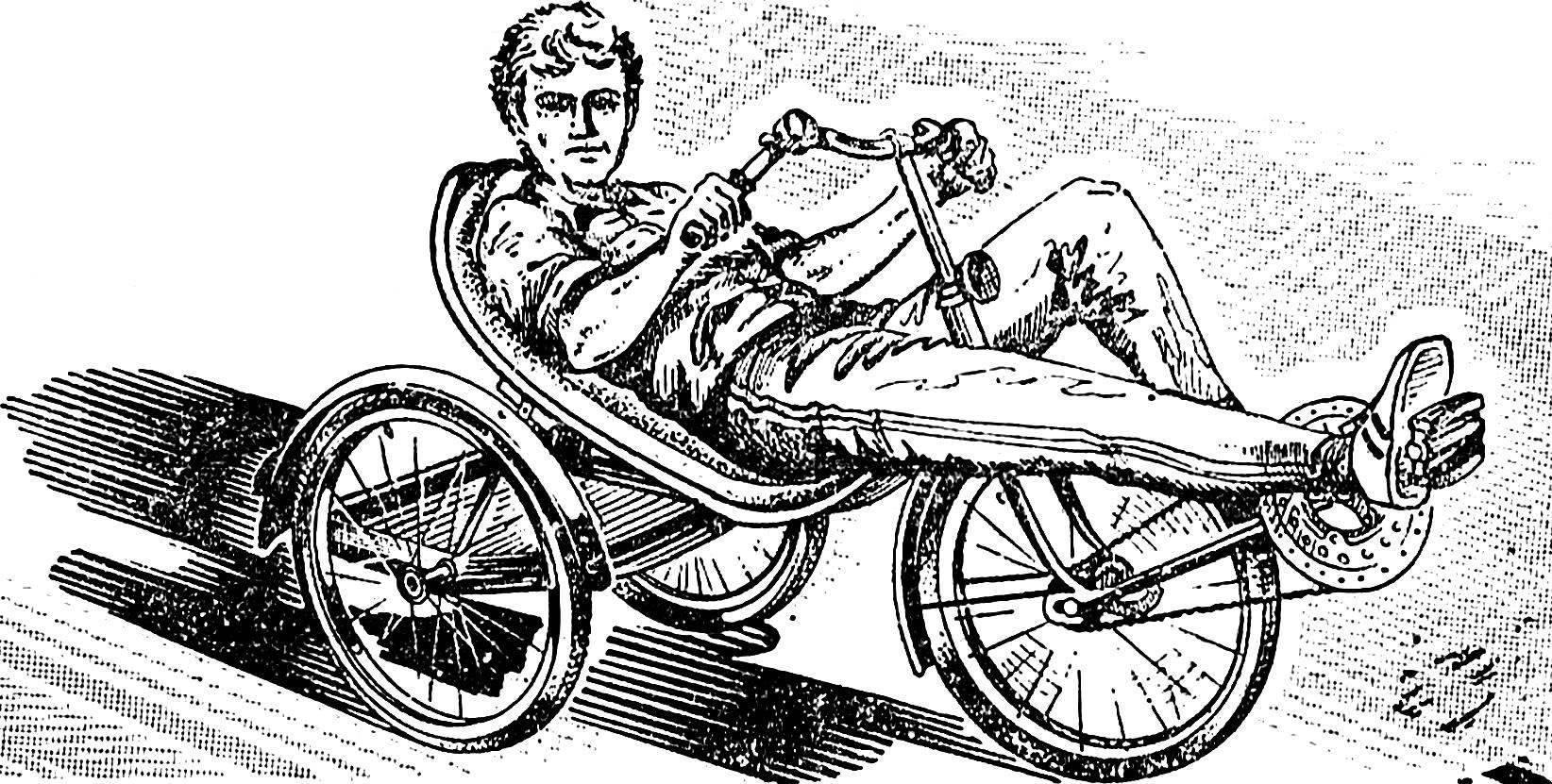 The proposed design is the winner of one of the contests of velomobiles in the Lithuanian city of šiauliai.
My first recumbent I built in the 1980's, a few times it was altered in search of the optimal ratio of seat design and arrangement of the pedals, steering wheel.
The final version is designed for wheels from bicycles brand MMVZ or "gum" though tested it on other wheels. Bigger diameter is possible only for rider height not less than 170 cm: this is due to the fact that the steering wheel is between my legs.
Low seat position and, therefore, the center of gravity even with a relatively small rear track and the small base makes the machine comfortable as the recliner, and unstable on steep turns tipping is virtually eliminated in the worst case begins to move on two wheels, like a conventional bike — front and one rear, while there is no fixed point of tipping over. The design fault is occurring the lateral torque on the steering wheel when pressing the pedals. But this is noticeable only when hill climbing; on a flat plot of land is not felt — even you can only manage the legs and the hands removed from the steering wheel. At turns, both feet of the rider lean into turns and stay on the pedals; turning radius is thus less than one and a half meters at the outdoor track.
Good value for the elements of the basic units of structure allowed us to create a velomobile with good dynamic characteristics, good aerodynamics and modern design. As shown by the operation of the machine in a few years, it is easy to operate, safe on the roads, does not interfere with the General flow of traffic, also suitable for business trips and for leisure. Especially fit this crew (with a roomy trunk) gardeners, cottagers, gardeners. The velomobile can be operated by people who, for one reason or another is not available a normal bike.