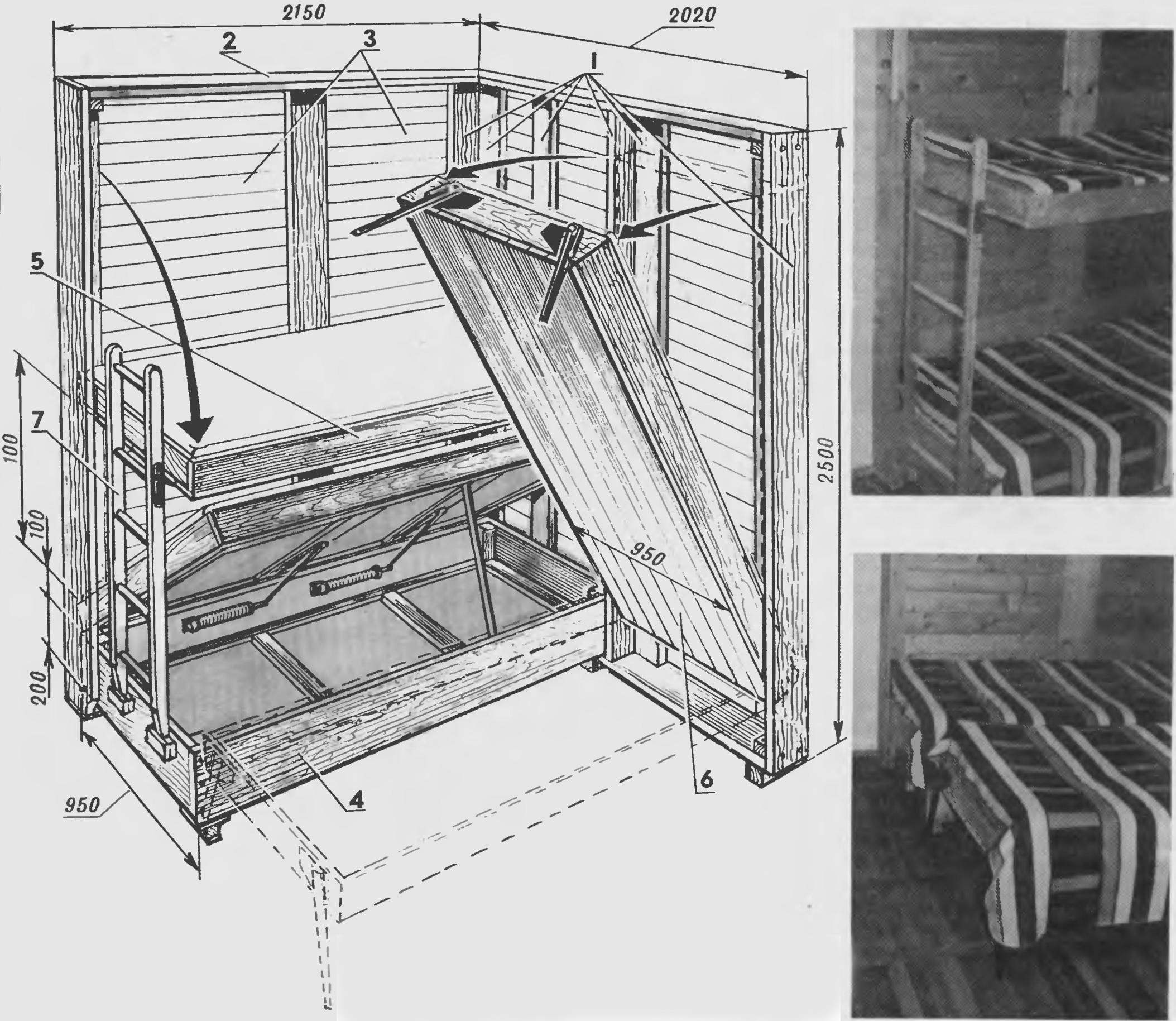 Getting to self-designing furniture, I set a goal to achieve maximum adaptability to design was designed, manufactured, and operated with the lowest cost. I designed a set of furniture for a Studio apartment meets this requirement, I think, according to the following criteria.
First of all, the convenience and the possibility of rational allocation of the apartment: the furniture as if "embedded" in the place. Moreover, it is made of the available materials and standardized blanks, characterized by low complexity of the preparatory operations.
It is quite possible to consider technological and Assembly: the joints are mostly made on the screws, which is easy to do, and therefore available even to people without special skills.
The same applies to the decoration of furniture. The front surface is covered with one layer of furniture Polish on previously polished surface. In all other places the wood is left just planed that justified from an environmental side.