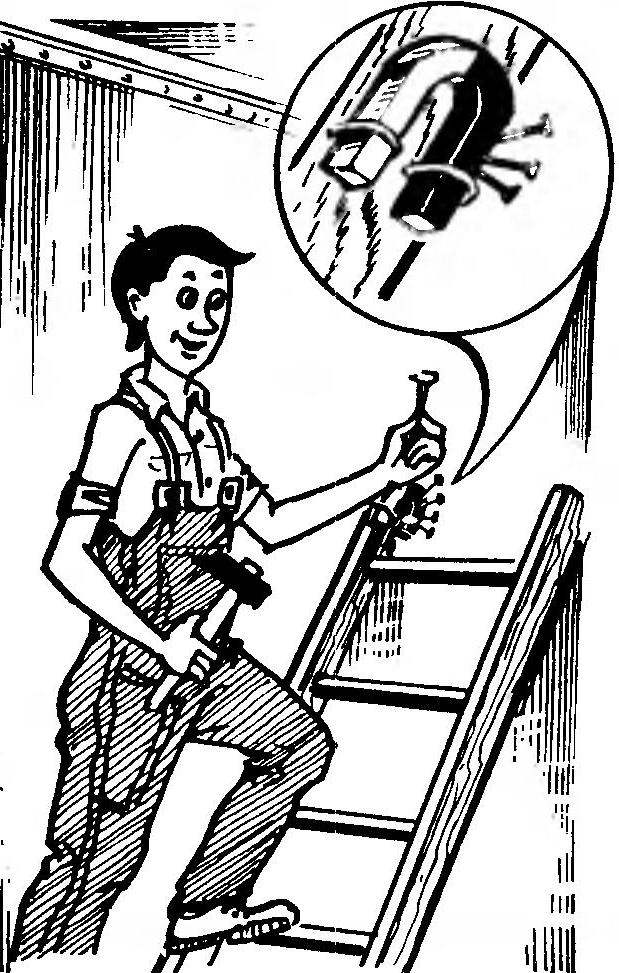 Any upholstery work carried out from ladders, is difficult because you have to constantly climb in pockets for supplies nails, and even down behind them.
But the solution is simple: enough to attach to the top of the stairs a magnet — and it will securely hold a stock of nails is always at hand.
Recommend to read
MICROVERTEX
Work bench at home — an unattainable dream for many craftsmen, therefore, frequently suffer from the usual tables. However, any counter top will remain intact, if to make for her this...
SECOND LIFE ANTI-AIRCRAFT "LIZARD"
The story began during the Second world war. The command of the Wehrmacht, faced at the first stage of hostilities with a large number of Soviet light armored vehicles - tanks BT, T-60,...