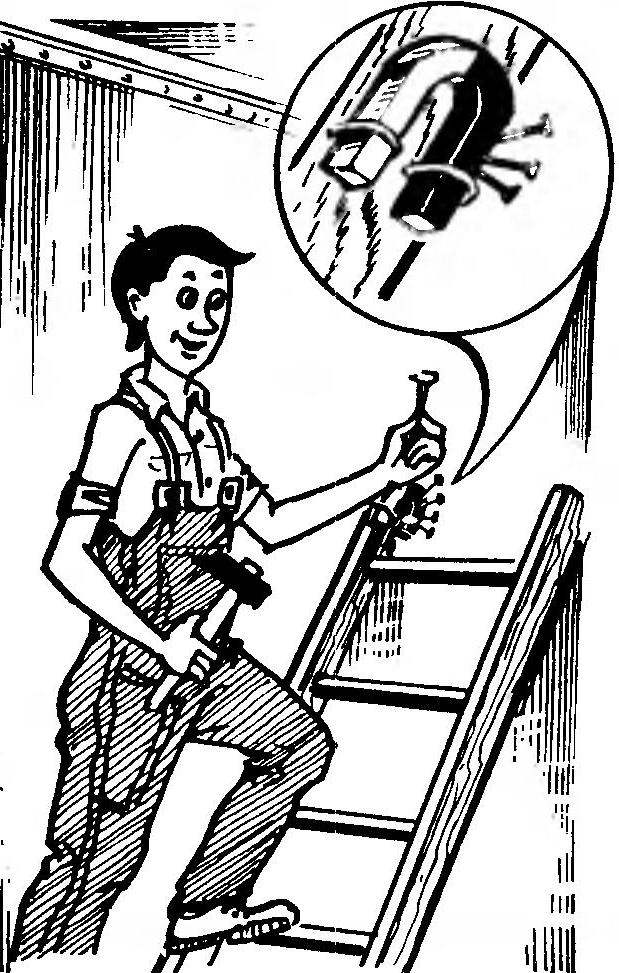 Any upholstery work carried out from ladders, is difficult because you have to constantly climb in pockets for supplies nails, and even down behind them.
But the solution is simple: enough to attach to the top of the stairs a magnet — and it will securely hold a stock of nails is always at hand.
Recommend to read
THE STADIUM IS ON SCHOOL BREAK
Well, I wonder are the guys changes and the free time in the extended-day groups at schools, where equipped your arcade room with a variety of devices to compete on agility, quickness,...
MALYSHOK LAYS A SKI TRACK
After our magazine began to publish materials about motonartah, created by enthusiasts of technical creativity, the number of such vehicles built by Amateurs has increased dramatically....