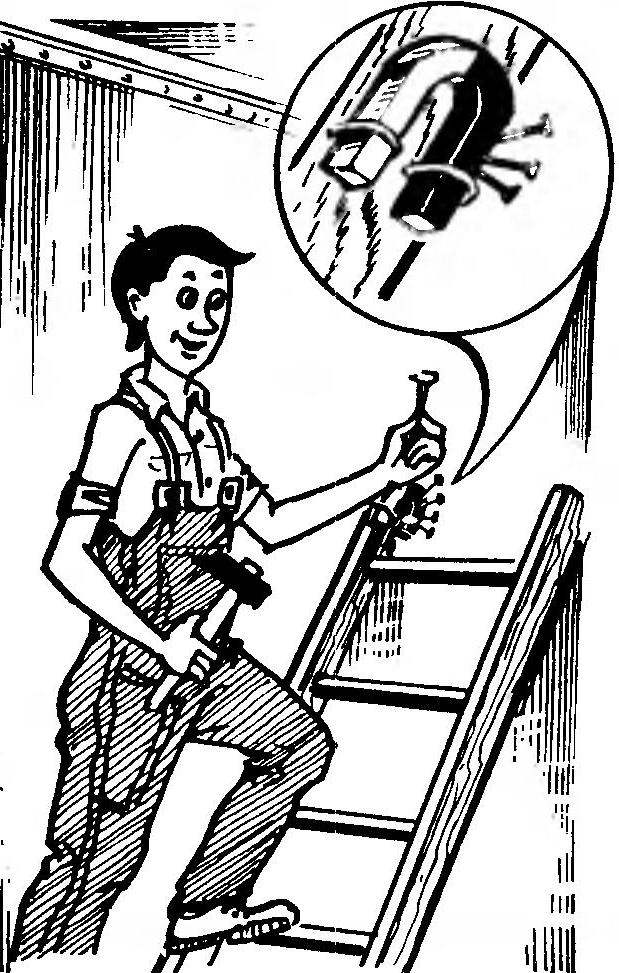 Any upholstery work carried out from ladders, is difficult because you have to constantly climb in pockets for supplies nails, and even down behind them.
But the solution is simple: enough to attach to the top of the stairs a magnet — and it will securely hold a stock of nails is always at hand.
Recommend to read
THAN NOT THE INSTRUMENTAL?
Approach the stairs with a bunch of tool in the hand — no problem. And here is how to work with them at the top: you never know what you might need — screwdriver, pliers, side cutters....
THE TAMING POINTS
A wear glasses only while working or reading. And the rest of the time they are buried, usually in the breast pocket. Just have to bend down like glasses are on the floor. Attach to the...