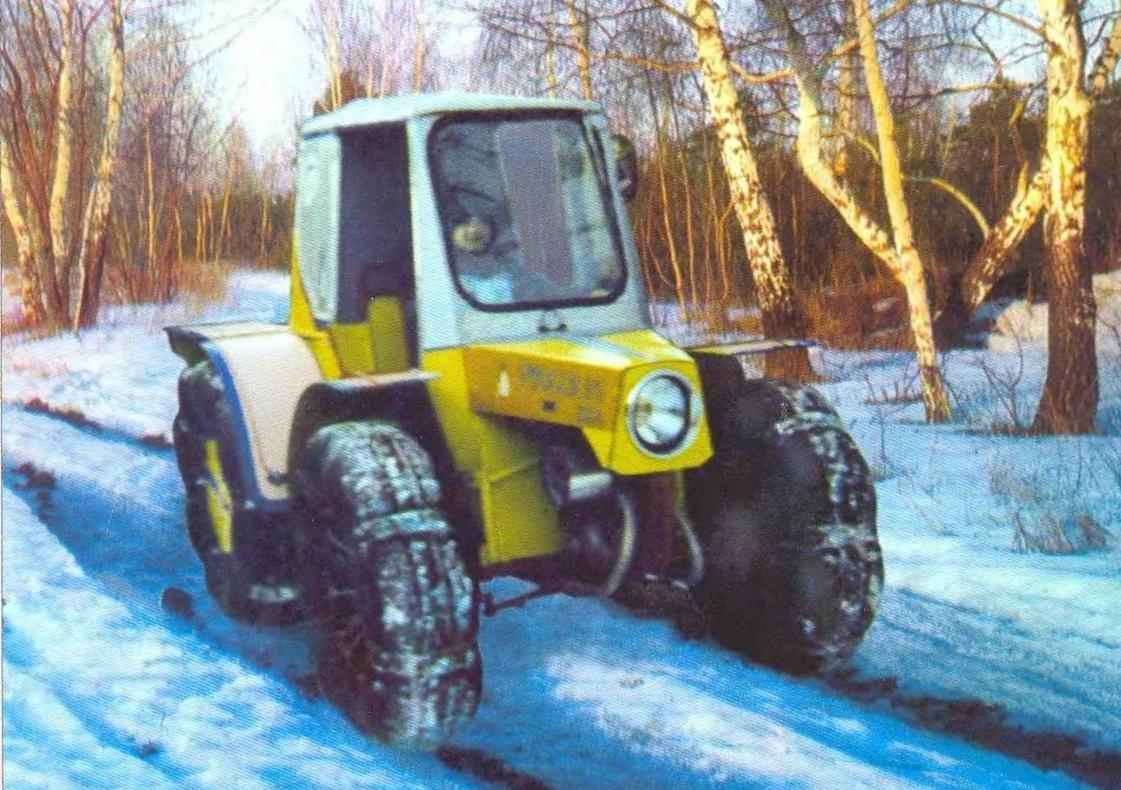 The machine was conceived as a utility vehicle on which to carry at least small loads for the household in terms of "winter" and the winter terrain.
Made it mostly from materials available at the time available at hand. Well, the power unit of an old motorcycle "Voskhod" repaired, I have been waiting in the wings to be applied in the case. This is the same bike used handlebar, fuel tank and other components. In the manufacture of powertrain and chassis many elements borrowed from the combine "Niva" — from him and the windshield.
Description of the design starts with the layout of the Rover. It is, in General, is classical (so to speak about this not a classic car).
All-terrain vehicle two-axle, chetyrehjadernyj. Front-wheel — driven, rear — wheel drive. Only as vehicles used conventional wheels, and a homemade — low-pressure tires. The power unit is placed ahead of the front axle — perhaps the only such a location can provide effective natural cooling of the cylinder — because the speed of the machine low.