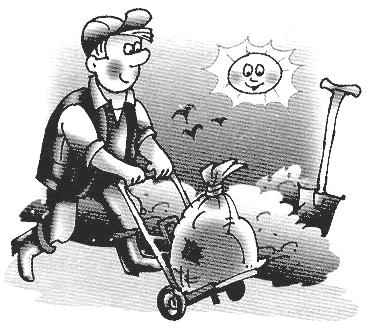 Cultivation of land, planting (or seeding) of crops, care for them — it is not only troublesome, but also difficult. Even those who got a dacha, or garden vegetable garden so that you have room to stretch at your leisure or to work for mother earth for his own pleasure, trying to facilitate and mechanize the works listed above.
With this purpose we have designed multifunctional garden unit on the basis of two-wheeled carts. With its help it is possible the device furrows on the previously loosened (plowed or cultivated) soil, the hoeing of root crops, mechanical weeding between rows, sowing seeds of agricultural crops. To perform the above operations, the unit is equipped with corresponding replaceable hinged equipment. Besides, the truck can be used for its intended purpose — for the manual handling of loads weighing up to 80 kg for short distances.
The unit will be useful not only for the lovers to gardeners and vegetable growers. In many cases its use is appropriate even those people for whom the cultivation of land and the cultivation of agricultural products — professional occupation or means of subsistence. For example, farmers in small areas: in greenhouses, greenhouse beds, etc., where the use of technology is ineffective or impossible.