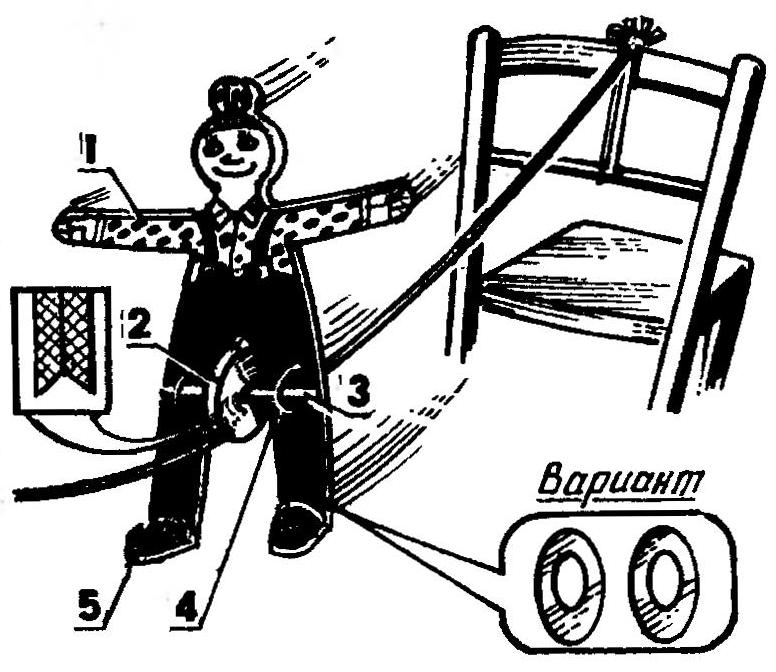 Kids especially like the dynamic, moving toys. Even more the ones they made themselves or with the help of adults. And especially if the object of the game is associated with some of the popular fairytale or cartoon character. Among the latter children was always fascinated by circus performers — smart, brave, funny and cheerful.
Give your child this toy can ride along with him for one evening. It's a circus tightrope Walker, able to deftly jog along an inclined string, like a true juggler, not to fall.
For toy manufacturers only need cardboard and strong thread. Carry on the carton depicted on the grid figure, carefully cut out and let child paint it in bright colors. A person can not draw, and to pick up some funny face from color magazine and paste Narimanov cheeks and nose like a clown.
But while this figure will not keep on a string. No matter how you try, you still fall. Really like the circus performer, she still has to learn to walk a tightrope confidently this will help you a a small trick.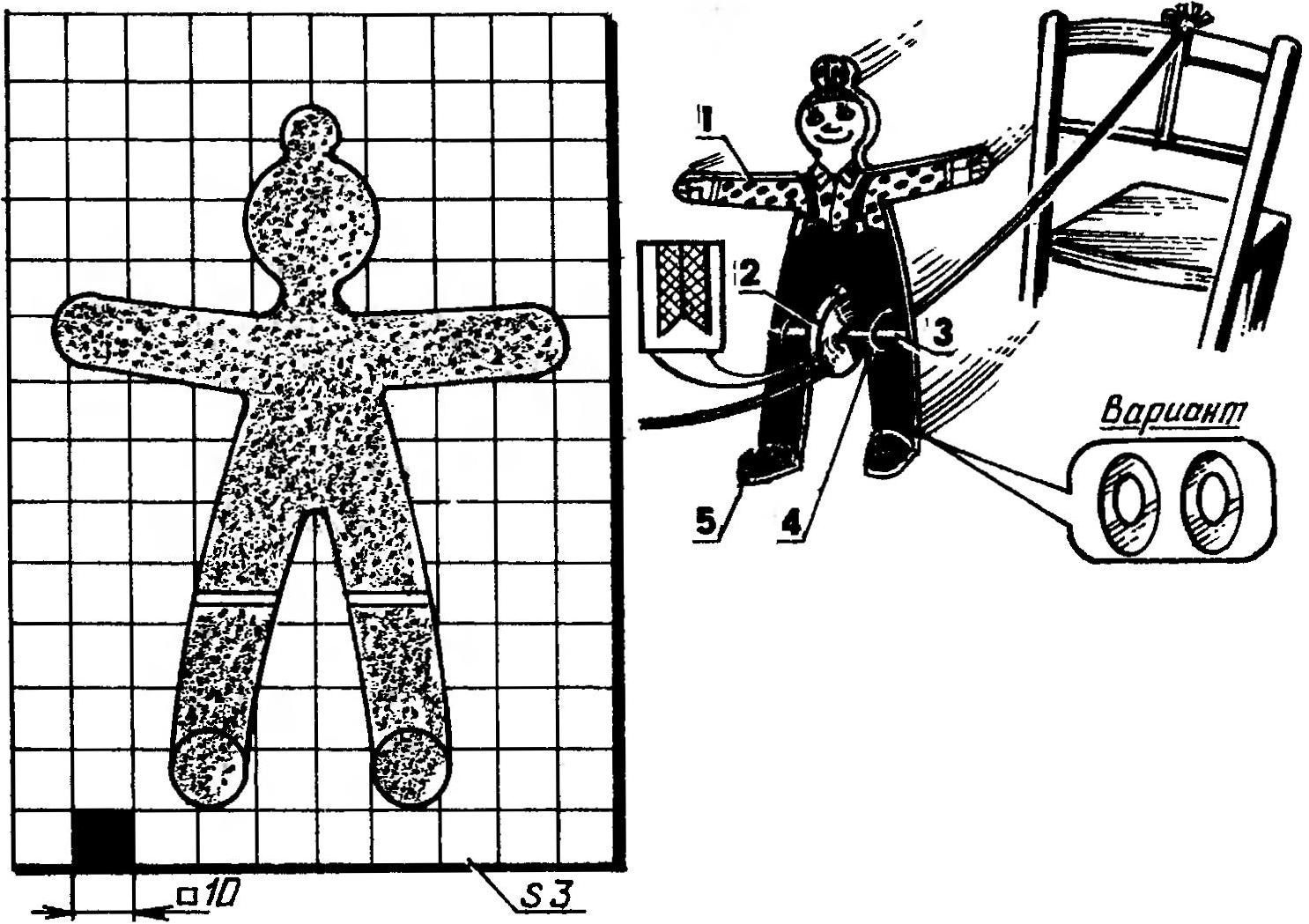 A toy tightrope Walker:
1 cardboard figure; 2 — wheel-pulley; 3 — wheel; 4 — wire clip 5 — Shoe-weighting (clay or metal washer)
Approximately at knee level to the figure attaches the wire clips from the right axle stud with a wheel-pulley in the middle. This wheel can be found among the remnants of broken miniature cars; to cut it out of sheet plastic or just glue the two cardboard circles with opposing bevels on the edge, forming a groove.
But if collected in this way with a figure to put on a stretched string, it will still drop — top will chip and will fill the figure. To become a Walker, you need heavier legs. "Wear" them in plasticine shoes or glue on each leg on a metal washer, even on steeply sloping or poorly tensioned string tightrope Walker will run steadily, without falling.
Recommend to read
RECUMBENT RECORDS
The term recumbent, all wheeled vehicles muscle-powered, is used in our country since the mid-1970s On the recumbent Vita Kharkiv J. Stepchenko, as the first swallow of a new kind of...
TREAT THE BIKE
Boys — people are desperate: the bike chase so that injuries are not only them, but also technology: the wheel rim is bent, the frame or the fork. If this happens, do not have to seek...