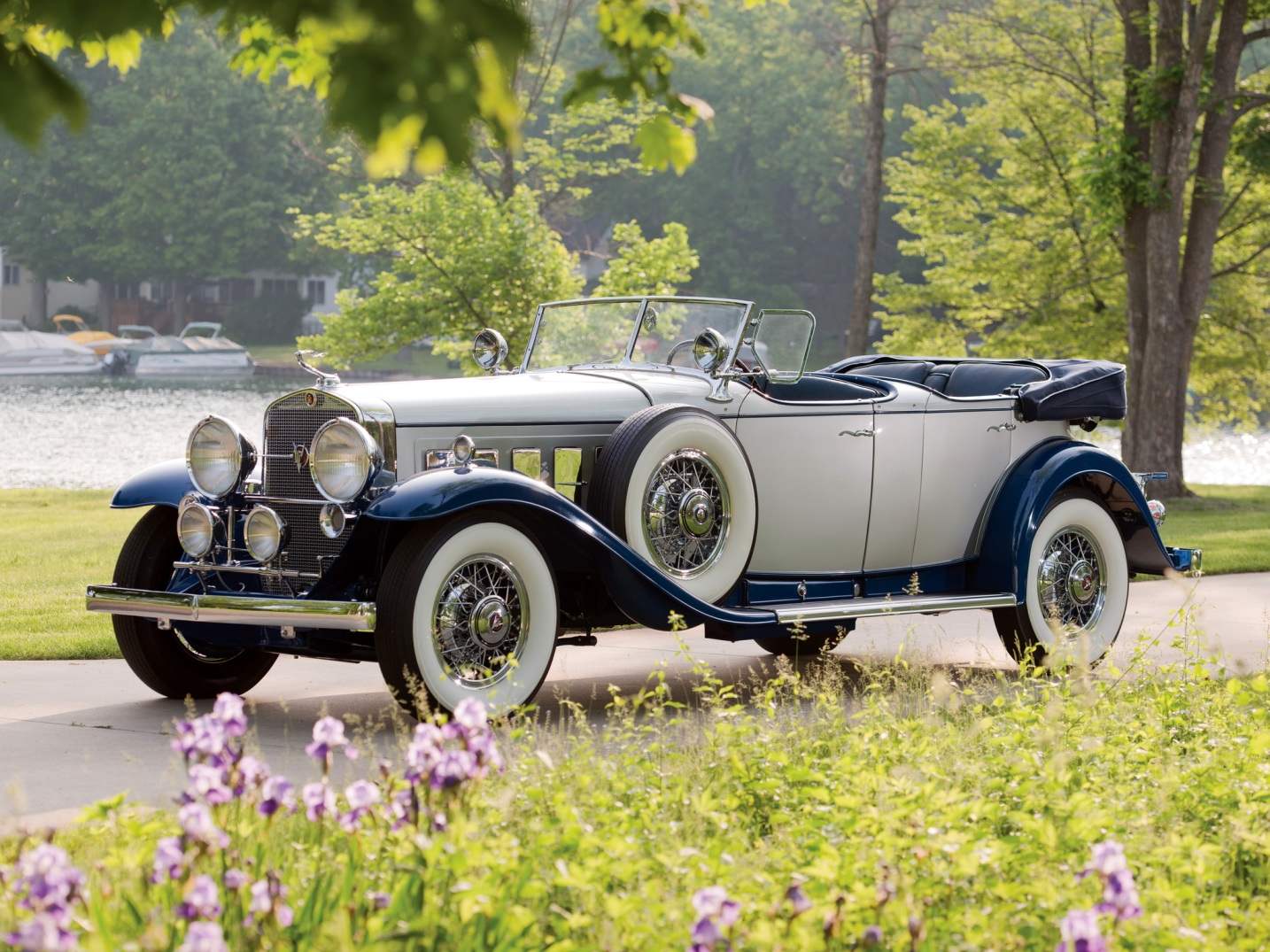 The first American car company Cadillac, founded in 1902, was a machine, practically do not differ from those produced workshops of Henry Ford. However, since 1909 the company went into the part of General Motors, began to produce cars with a more powerful 4-cylinder engines. In the future, the Cadillac firm specialized in the production of the most prestigious and comfortable limousines, and CADILLAC, the brand became a sign of wealth of the owner of the car, the entertainment machine, usually become carriers of new trends in automotive engineering. It is on the limousines CADILLAC introduced the electric starter and electric lighting (1912), V-shaped 8-cylinder engines (1915), dynamic system balancing, crankshaft and brakes on all four wheels (1924), as well as synchronized transmission (1929).
In the early 1930 Owen Naquera, the designer of Cadillac, have developed a 7.4-liter V-shaped 16-cylinder overhead valve engine for the most prestigious cars of the company. The first car with this engine was the CADILLAC V16, presented to the public at the new York auto show on 4 January 1930. Body for limousines of this brand was created the most famous body Studio – American Fleetwood and Fisher, European Kellner, Farina and others. In total there were about 30 variants of bodies CADILLAC V16.
CADILLAC V16 SPORT PHAETON: vehicle weight 2812 kg; wheelbase 3759 mm; suspension — semi-elliptic leaf springs with hydraulic shock absorbers; brakes: drum, servo; engine power 175 — 185 HP; maximum speed of 130 — 160 km/h (depending on the version).
Recommend to read
CADILLAC V16 SPORT PHAETON
Not everyone knows that the name of American auto-mobile firm Cadillac was given in honor of the founder of the city of Detroit Frenchman Antoine de la Cadillac Mot. The first...
FORD MUSTANG
One of the most famous cars of the 20th century top five "Great American cars", became the FORD MUSTANG appeared on the market in 1964. The original design combined with powerful 6 - or...