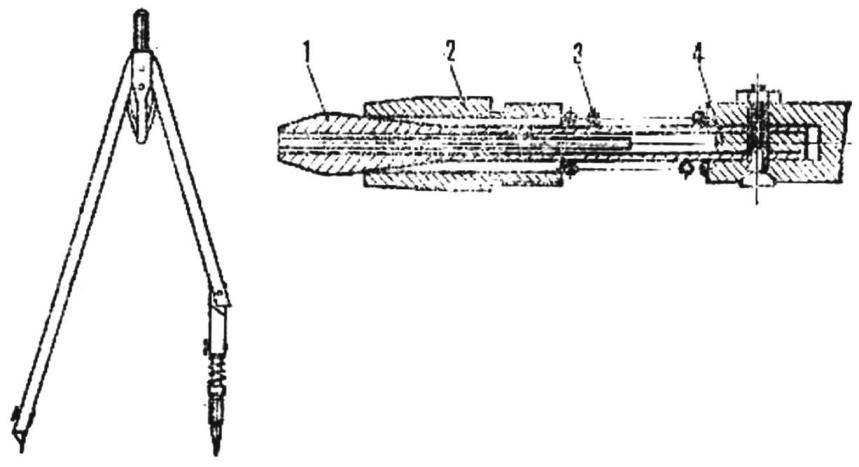 It is known that the standard diameter of a pencil stylus and the inner diameter of the collet gripping for him, the compass does not correspond to each other: terminal to insert, we have to undermine. Even more hassle, if you want a colored pen. Yes, and to rescue the rest of the pencil is also not a simple matter: it will only be with a needle or knife.
Collet leg to the compass:
1 — collet Chuck, 2 — body, 3 — puipa, 4 — pin.
I suggest to upgrade to a compass for what to ispolzovatj old clutch pencil. Its clamping rod is truncated at a distance of about 50 mm, the hole
is inserted the pin from copper wire for rigidity. The rest is clear from the resulted scheme.
It would be nice if the industry began to produce these false legs to compass.
A. ILLARIONOV, G. eagle
Recommend to read
BEE OPERATING
Among the ills that await center agriculture, varroa — it is far not on last place. This is called invasive disease mite that in all stages of development a parasite on the body of...
BENDABLE TIN
Not always the sheet is bent along the marked line — this applies particularly to small details. The case will help the cutter, sharpened an old saw blade. Along the fold lines, make a...