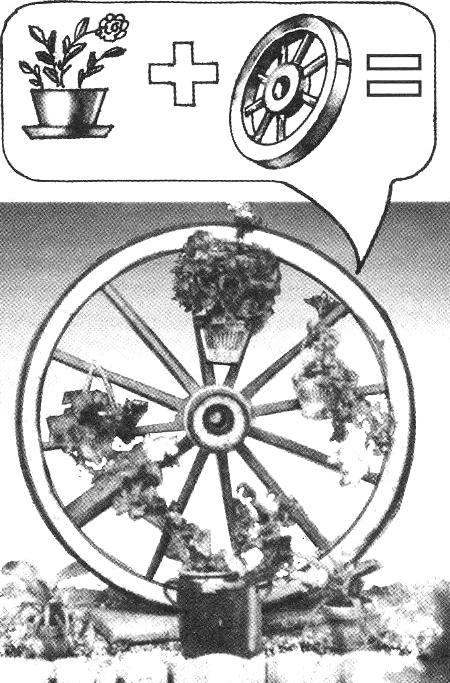 It is now fashionable to use old clothes and household utensils for decorative purposes, not only in homes but also in suburban areas. For those who love to grow flowers in pots can be a good hint to use the old wheel of a cart in an unusual flower hanging pots on it will look unexpected and beautiful.
Recommend to read
THE FIRST SWALLOW
Guided missile "air — air" RS-1-U. In the late 1940-ies the main Soviet fighter-interceptor was an aircraft cannon. They can be used effectively to strike aircraft at distances not...
IN THE SKY ON THE "THE ENERGIZER"
Electrics have had a steady popularity among modelers, but she sometimes wears some kind of theoretical. It seems that many believe the making of "trains" is inconceivable without...