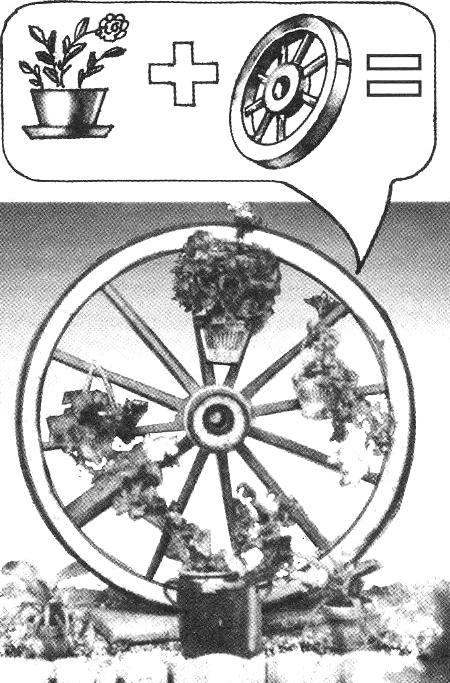 It is now fashionable to use old clothes and household utensils for decorative purposes, not only in homes but also in suburban areas. For those who love to grow flowers in pots can be a good hint to use the old wheel of a cart in an unusual flower hanging pots on it will look unexpected and beautiful.
Recommend to read
FLOWER GARDEN ON WHEELS
In addition to the traditional flower beds in the suburban areas more and more popular are beginning to use mobile flower beds, allowing for the need to move or transfer them to another...
THE "TRIPOD" FOR FLOWERS
Most people, especially women, like to decorate your home potted flowers. But their placement is used mainly sills. Although for many plant species, this place is not quite suitable. And...