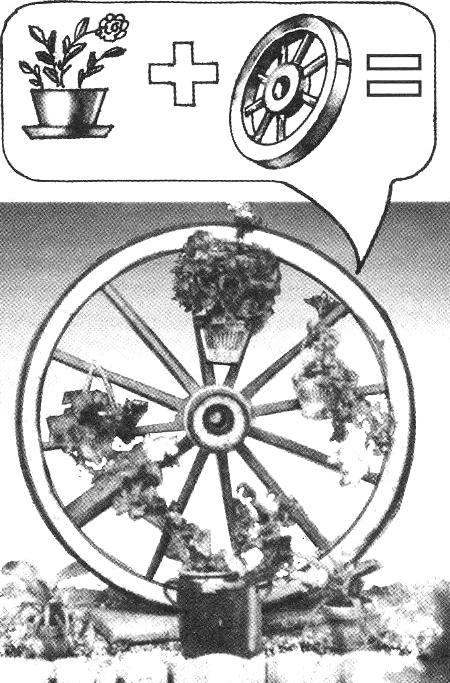 It is now fashionable to use old clothes and household utensils for decorative purposes, not only in homes but also in suburban areas. For those who love to grow flowers in pots can be a good hint to use the old wheel of a cart in an unusual flower hanging pots on it will look unexpected and beautiful.
Recommend to read
POCKET-LESS
Simple dual-band receiver of direct amplification on a hybrid chip К237ХА2 can collect even a novice hobbyist. Moreover, the sensitivity and selectivity it even higher than the...
"TRAP"… FOR FISH
It is not intended for fishing and for retaining fish during cooking to cleaning her scales. Anyone had to do this knows how difficult it is to hold slippery fish. However, secure on the...