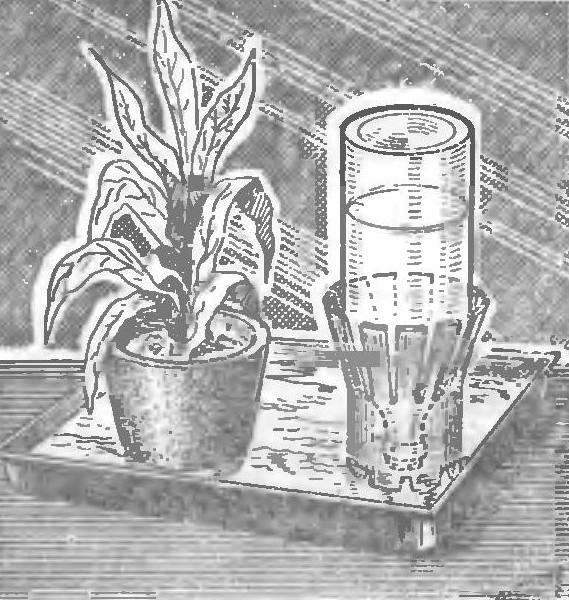 Water-demanding plants and flowers require frequent watering, which is not always feasible, for example, in the holiday period. Available way out of such difficulties is a simple device acting on the principle of bird autokorpusas. Depending on the diameter of the used bottles or cans or pick up a roll of sheet steel cylinder with a slightly smaller internal diameter so that the neck nearly to reach the bottom of the tray, which will be a flower pot and offer "automatic".
Recommend to read
WICK WATERING…
Not only on vacations or long absences to the lovers of flowers will find useful hint that such a scheme of automatic irrigation of plants. In a pan set any of the stand (e.g., bricks)...
WALL BOOKCASE
Where the living area does not allow the lovers of flowers to place them in a beautiful floor stands, it is convenient to use a different wall options. One of such devices is shown in the...