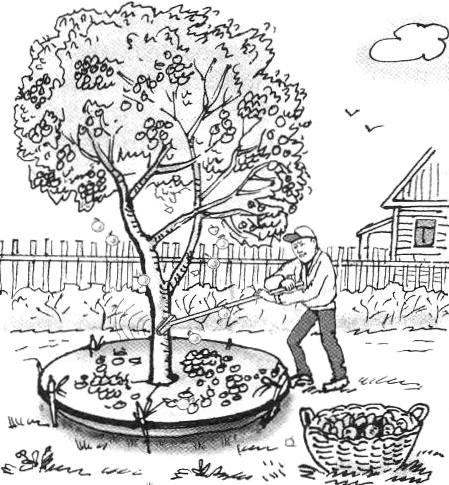 Generous summer sometimes gives the gardener such an abundance of fruit or berries that you gather a rich harvest — it is not easy, especially if the trees are high. However, resourceful is done in this case is simple and clever: stretch around the trunk under the crown of a soft tent. This canopy will not fight early windfalls and help out in a time of mass collecting of fruits by the method of trachymene crown.
Recommend to read
THE "ANCHOR" FOR APPLE
Gardeners and Amateur gardeners know that productivity of fruit trees depends largely on well-formed crown branches should not reach up upright, and positioned horizontally to be more...
PIGGY RAIN
Most gardeners under the gutters certainly are cumulative barrels to collect rainwater from roofs for irrigation reserve, and in case of fire — water at hand. It's a pity, when the heavy...