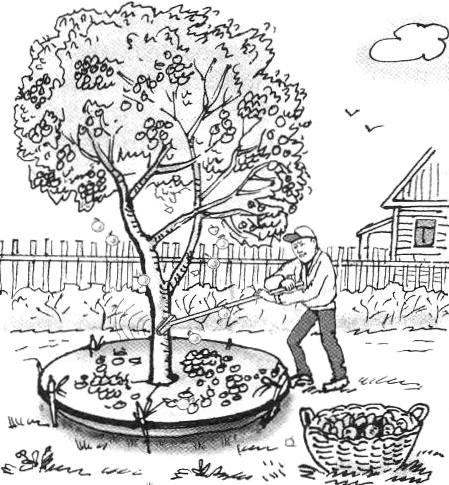 Generous summer sometimes gives the gardener such an abundance of fruit or berries that you gather a rich harvest — it is not easy, especially if the trees are high. However, resourceful is done in this case is simple and clever: stretch around the trunk under the crown of a soft tent. This canopy will not fight early windfalls and help out in a time of mass collecting of fruits by the method of trachymene crown.
Recommend to read
BOOKCASE-RETRO
When a small room for a student or a student does not establish a standard store-bought furniture because of its size, the solution may be compact and simple construction, proposed by...
A DUET OF SPOONS
Hot potato or the egg to get out of the boiling water you can, of course, and one spoon, but it's such a "burden" easily and drop at the first careless move. This will not happen if...