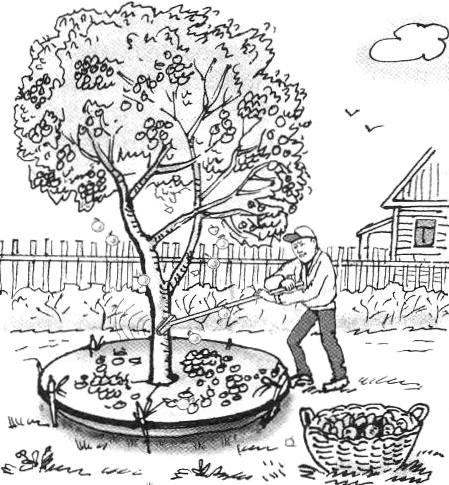 Generous summer sometimes gives the gardener such an abundance of fruit or berries that you gather a rich harvest — it is not easy, especially if the trees are high. However, resourceful is done in this case is simple and clever: stretch around the trunk under the crown of a soft tent. This canopy will not fight early windfalls and help out in a time of mass collecting of fruits by the method of trachymene crown.
Recommend to read
"HAIRDRYER" FOR WELDING
Offer DIY (and home) is a device for welding plastics. However, it can be used to solve a variety of problems of technical work — for example, to blow away solder from electronic circuit...
YACHT FOAM
For training younger students in ship modeling circle city of Kaspiysk, Dagestan Soviet Rupublic under the leadership of V. Tolchennikov developed a model of the yacht foam. It is easy...