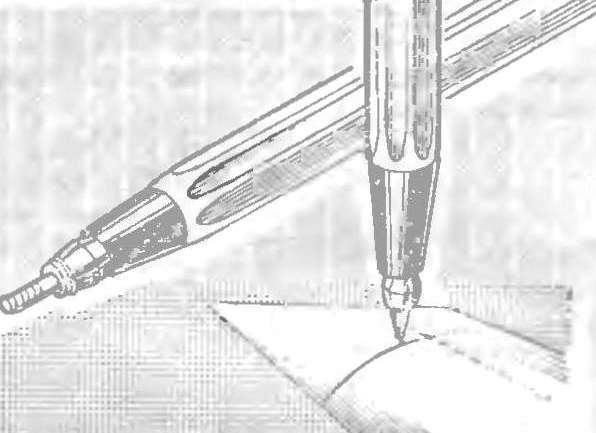 Clutch pencil, calculated on a fat pencil, can find unexpected applications. For example, help in cases when a small screw you need to tighten in tight spaces; turn into a ballpoint pen, taking the inside instead of the stylus ball, rod or Scriber for marking out on metal, if you insert a sharpened carbide rod.
Recommend to read
THE DEPTH GAUGE IN A HURRY
Often in the manufacture of the part to measure the depth of the groove or a blind hole and there is no caliper with depth gauge. In this case, but you can use a conventional ruler and...
CLIP RENT
All good clutch pencil, some of them even have a built-in sharpener. But from his wooden prototype for some reason he inherited such an inconvenience as the lack of clip. So it costs...