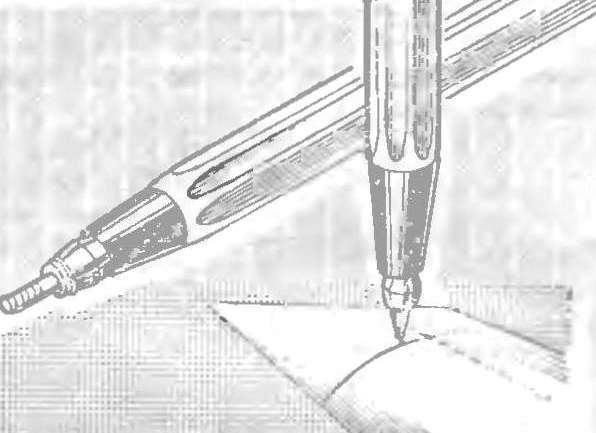 Clutch pencil, calculated on a fat pencil, can find unexpected applications. For example, help in cases when a small screw you need to tighten in tight spaces; turn into a ballpoint pen, taking the inside instead of the stylus ball, rod or Scriber for marking out on metal, if you insert a sharpened carbide rod.
Recommend to read
RUST WILL NOT INTERFERE
Loosen rusted threaded connection will be easier if you soak it with dishwashing detergent of a type of "Fairy", "Drop", etc. and leave for some time. Those funds contain components...
THERMOMETERS WITHOUT MERCURY
For the guys from the club for young technicians Novosibirsk Akademgorodok has long been the rule: the work performed in the groups should be of a socially useful nature, contain...