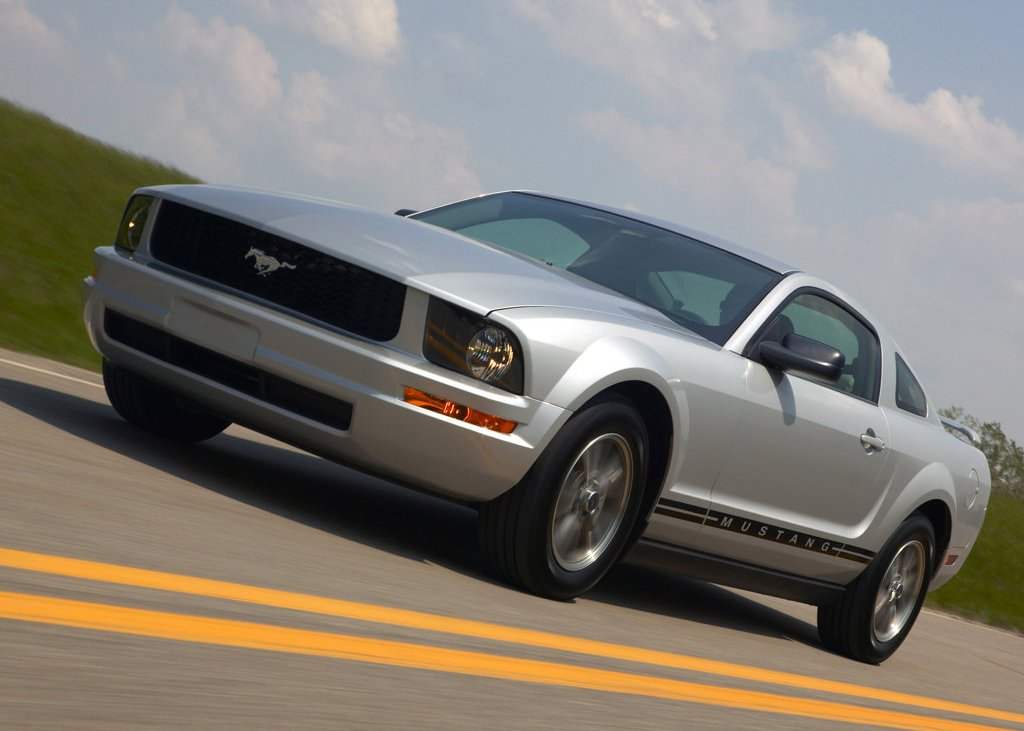 One of the most famous cars of the 20th century top five "Great American cars", became the FORD MUSTANG appeared on the market in 1964. The original design combined with powerful 6 – or 8-cylinder engine made the car one of the most popular in the United States. Already in 1966, the release of the FORD MUSTANG reached a million copies.
However, a decade later, the fame of the "wild stallion" despite a number of upgrades slightly dimmed. In 1994, the firm made an attempt to release a new FORD MUSTANG, referring to the stylistic roots of the brand in 1964. However, the attention of buyers began to return to the car after its facelift in 1999.
In 2003 at the auto show in Detroit, was shown the FORD MUSTANG, which will be produced in 2004, exactly forty years after the appearance of the first "wild stallion". The machine is made in has received in recent years, the popularity of retro style, when the contours of modern car designers are drawn "based on" popular cars of yesteryear. However, in the design of the new Mustang along with a nostalgic theme is clearly seen and is quite a modern style of "techno".
The interior is also done in a retro style with an almost flat dashboard generously trimmed with polished aluminum, chairs, buckets and other accents, upholstered in natural leather.
FORD MUSTANG: engine — V-shaped 8-cylinder power 300 HP, working volume of 4.6 l; transmission — 6-speed, robotic, with gear selector on the steering wheel; the front suspension — independent, with racks McPherson, rear — independent multi.
Recommend to read
THE SPIRIT LEVEL TUBE
To control the horizontal position of the parts and elements of building structures typically use a bubble level. To as, for example, to check the position of the roof ridge or panels,...
CHILDREN'S FURNITURE? IT'S EASY!
Everyone would like to make the nursery comfortable and practical furniture. Unfortunately, not always we are satisfied with the sets of items that are sold in stores. Meanwhile, having...