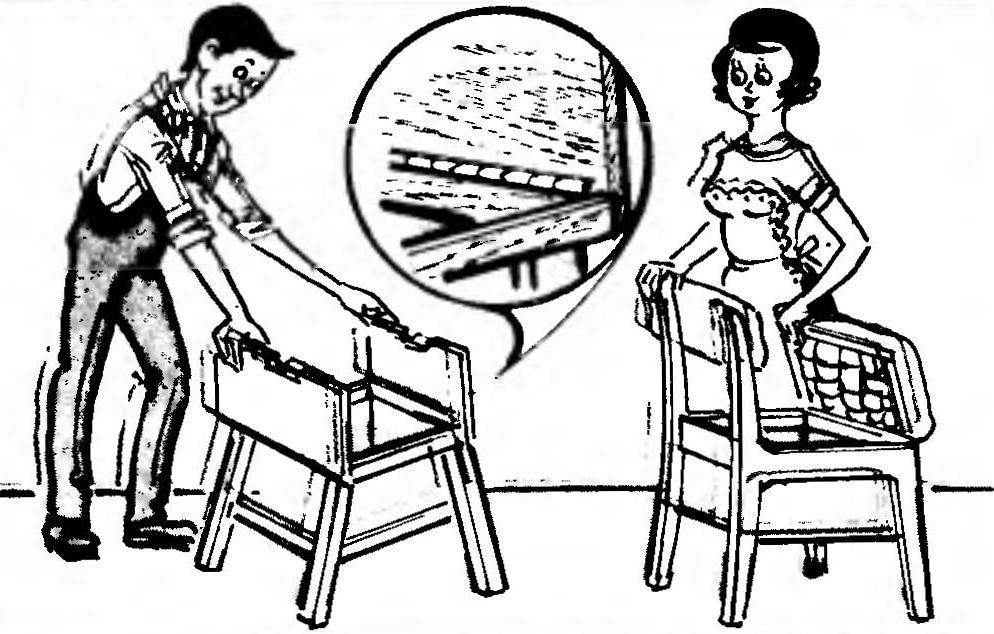 Isn't that an unusual combination? Not all tables have them. However, the chair, under the seat of which is built the box, is very convenient. And especially in the kitchen: how much junk and rarely used utensils can be there to keep! The soft chair of ETB't hurt, especially that the completion is simple. It is clear that under any version of the seat is hinged — fortochnyh or piano.
Yuri SUKHANOV, Nizhniy Novgorod
Recommend to read
WITH THE "BISON" ON THE HOOD
In the prewar years, the Soviet automotive industry did not spoil the country's economy by heavy vehicles. In small quantities it was producing vehicles medium-duty, established in the...
POLIHALE?
Otherwise, I think, and not be called a "spectrum" of Ryazan Hobbies of our reader Valery Helstein: model aircraft, radio, cynolebias, speed boat (master of sports, the third place on...