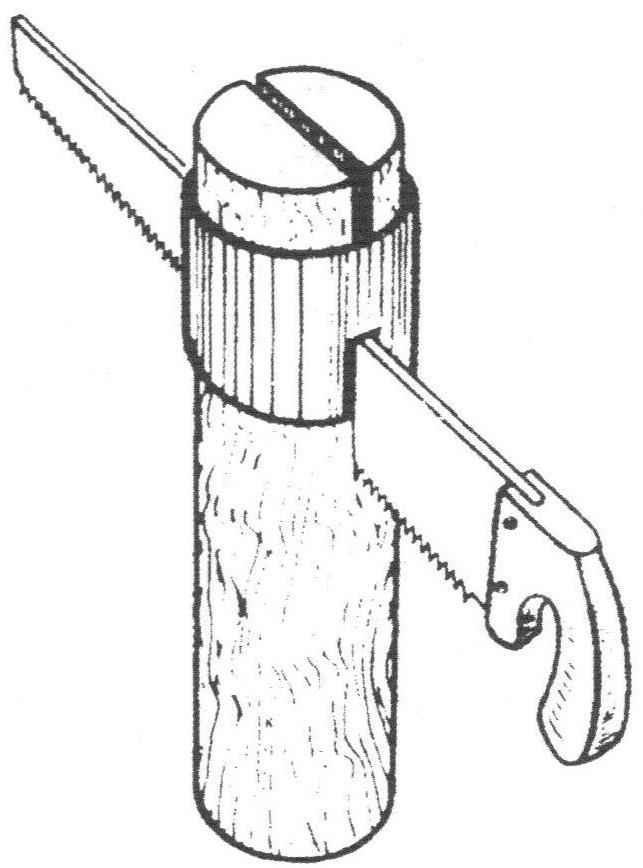 It is often necessary to cut a wooden rod so that you get two identical halves – for example, for the manufacture of frames for drawings or photos. However, the one who tried to do it knows that the saw will cut and leave aside.
This will not happen if to use here such a simple device – a sleeve with a slot under the saw. This jig, sinking down together with the saw, to guide it accurately along the axial rod.
Recommend to read
THE DRAFT IS NOT TERRIBLE
With insulation front door difficult to close up a crack from the attachment loops. However, there is a simple way to prevent the flow of air between the door and the frame: simply stick...
A SOLDERING IRON IS NEEDED AND THE CARPENTER
Now in woodworking is widely used PVA glue, which is better grasped when heated. For finishing flat parts with veneer is easy to do: you can for example use an iron. Also for curved...