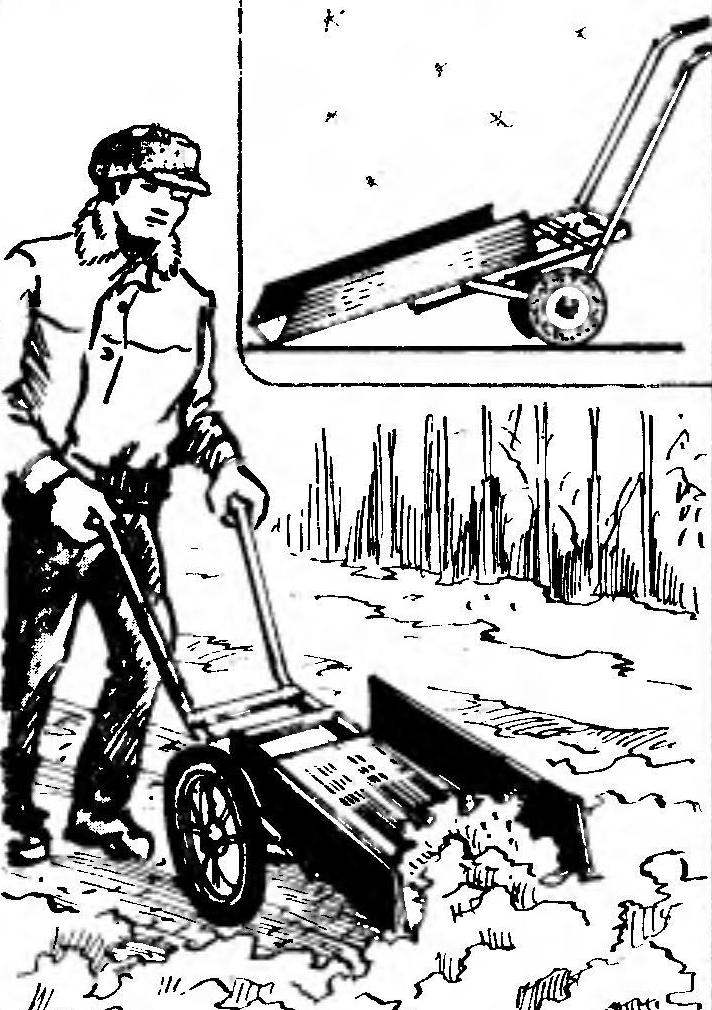 In heavy snowfall the streets are cleaned by using high-performance snow removal equipment. But the janitors usually no mechanization have not, their only tool is a shovel. However, here the labor nameto easier, and its performance will increase significantly, if the "shovel" will be a big scoop with a width of about 1 m, mounted on a garden cart of the type "Islavskoe". This kind of bulldozer or grader will clear from the wide track, besides, the snow we can take, as a scraper, somewhere to the side. Efforts at the same time significantly reduced, the work is easy and dexterous. The Assembly successfully operated for 15 years.
Recommend to read
WITHOUT WETTING THE HANDS
The wall of the tank is often covered with the inner side greenish tinge. It is usually removed with a scraper, not releasing aquarium. Thus inevitably damaged plants, turbid water. The...
TRUCK WINTER SHOES
Always see during winter time old lady with difficulty dragged through the snow their shopping carts with products, and wheel trucks get stuck in the snow. I propose by analogy with the...