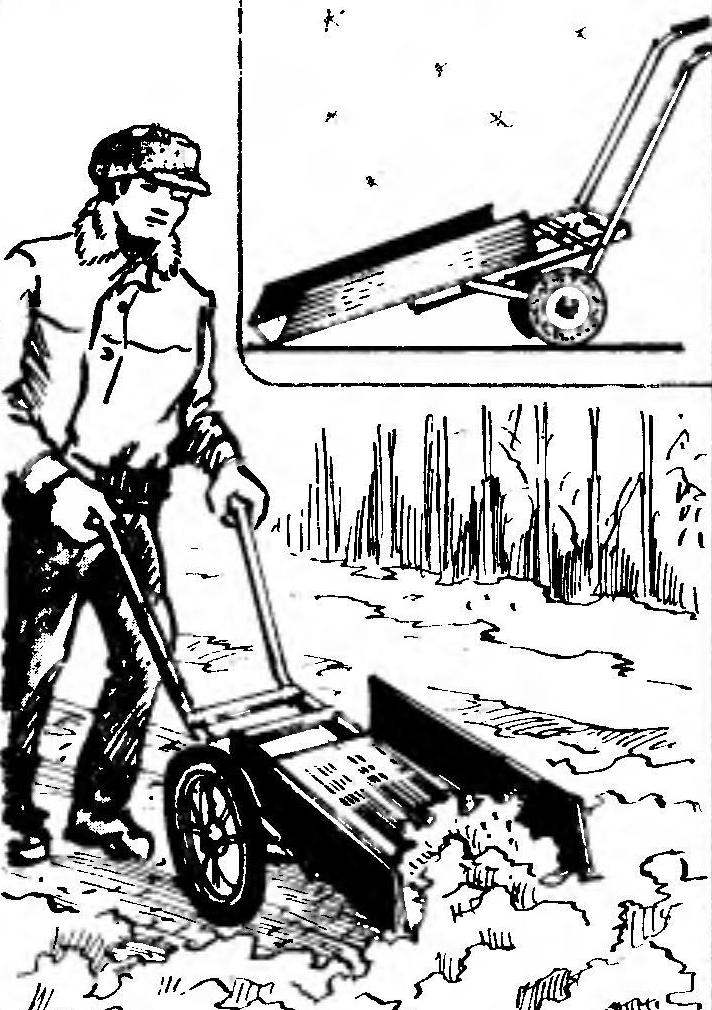 In heavy snowfall the streets are cleaned by using high-performance snow removal equipment. But the janitors usually no mechanization have not, their only tool is a shovel. However, here the labor nameto easier, and its performance will increase significantly, if the "shovel" will be a big scoop with a width of about 1 m, mounted on a garden cart of the type "Islavskoe". This kind of bulldozer or grader will clear from the wide track, besides, the snow we can take, as a scraper, somewhere to the side. Efforts at the same time significantly reduced, the work is easy and dexterous. The Assembly successfully operated for 15 years.
Recommend to read
SNOW TOBOGGAN
As in Yugoslavia, the southern country, fanned by the warm winds of the Adriatic, also like to ride a mountain on sleds? Love! And even come up with their design is such that it can g be...
PNEUMOPERCUSSION
With all its advantages of an inflatable boat of any design has the same General disadvantages: Shorty wislica, turtle speed and bad handling. From all of them at once we managed to get...