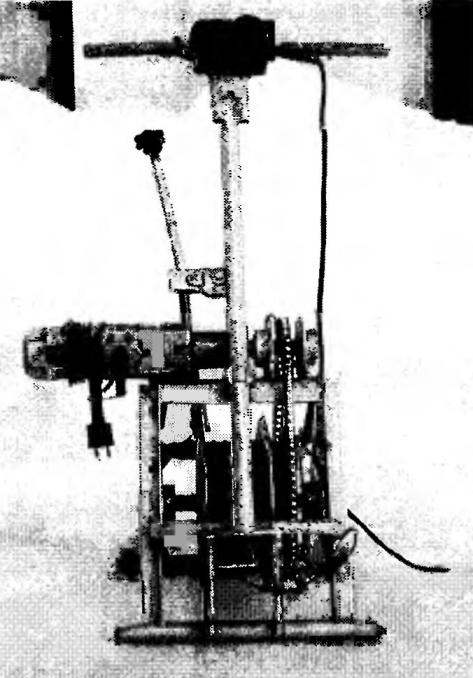 Having a pretty powerful compact drive, the electric long gone among the leaders of household tools. And with the attachments, all kinds of fixtures are not averse and in agricultural work to become a foremost: already mows, threshes, and other operations performs excellently. The universal becomes! Moreover, with the light hand of the inhabitant of Leningrad region Vladimir Morozov drill successfully "mastering" even the arable business, as regularly informs readers "modelist-Konstruktor".
Inspired by such publications and original technical ideas (see № 9'81, 3'89, 4'94 magazine), decided to harness his power drill instead Sivkov Bourke to the plow and me. I decided to let you develop complex plow-self-propelled to the maximum extent meets the requirements,which puts life itself. And, above all, to the entire construction was extremely simple, cheap, easy, and used it as the drill was not subjected to any alterations.
What have you received? Invite readers to give a verdict, after reading the description and are sketches of the main units, assemblies and parts.
With my initial idea of contradictions like never arose. Weight of the tow plow with electric winch did not exceed the planned 30 kg. although in the design there is practically no light weight parts. Compositional simplicity allowed us to reduce material costs. Besides used the drill really was not subjected to any alterations. So, it can be easily removed and applied for its intended purpose.