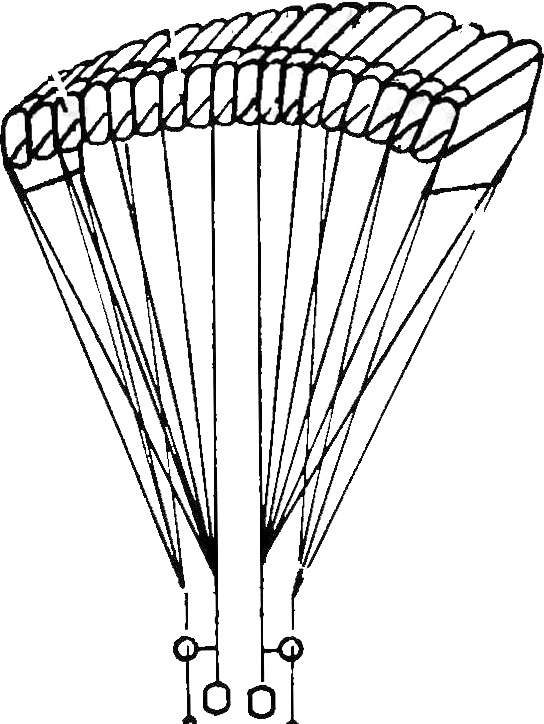 Mount klementieva in Koktebel — a place special and wonderful in their own way. Fans of soaring rightly consider it the cradle of Soviet gliding, nascent in our country in the distant twenties, and hang gliding, the appearance of which happened before our eyes in the seventies. Today, at the turn of the new decade, the slopes of the legendary mountain was chosen by fans of the new aerial sports — paragliding: so, relay the makers of ultralight aircraft continues.
Paragliding — a term signifying the new aircraft was formed from a contraction of the words "Parachute — Glider". World history of paragliding has been going on for more than two decades. In the USSR, it leads back to the emergence of controlled parachute-9. However, only in the end of 80-ies, when Amateur designers managed to significantly improve its aerodynamic performance, there was a flying machine, which today is called the glider.
Here is what one of active paraglider pilots in the country (master of sports of the international class on mountaineering) V. M. Bozukov: "a Pioneer of this sport in our country believe Tbilisi parachutist, the deserved master of sports Nikolay Usmaev. A talented athlete, twice world champion, he started flying on managed parachutes more than 10 years ago. In the days of rest from training, he went on flights in the picturesque gorges of the Caucasus. Here began saoy way in paragliding Nesterov Sergey Kalabukhov. In the summer of 1987 he made his famous flight from Lenin peak. Among those one of the first mastered the new Hades of sport and Yuri Baranov, the absolute champion of the world by the number of parachute jumps".
But to this day domestic paragliding is in adolescence. The number of flying athletes all over the country hardly more than a few dozen. Twice, in 1988 in Gudauri and in 1989, in Dombai — together in the sky. And here is the first official competition held in the Crimea.