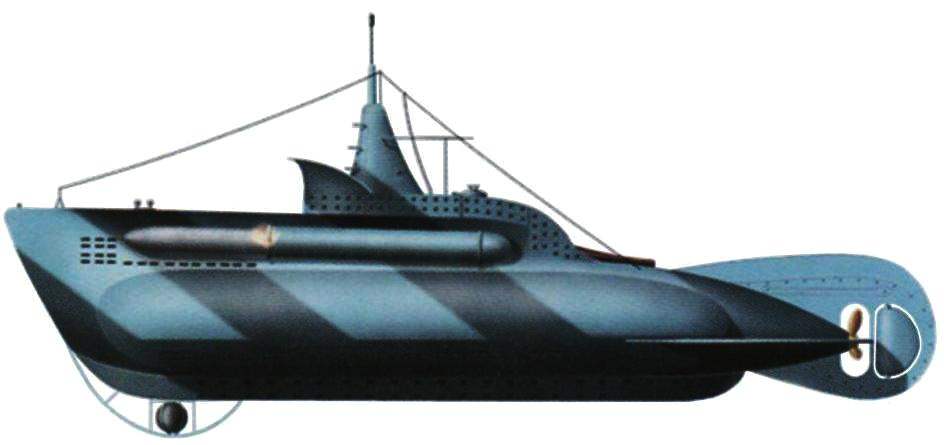 "Dwarf" submarine or midget submarines occupy a special place in the underwater shipbuilding. Of them, in fact, grew large submarines with a displacement of tens of thousands of tons with crews of hundreds of people. Virtually all countries after the first small submarines switched to medium and larger submarines. And only two States continued to develop boats and large and small sizes -Italy and Japan.
In Italy the Maritime theaters was the fact that the base potential enemies – ports of France, Austria-Hungary and England (at Malta) were at a distance of 100 – 150 miles from the Italian coast. It is obvious that many of the tactical tasks at such distances did not require the giant submarines.
The story of midget submarines of Italy will begin with Delfino, the first submarine (Royal Navy) (RMI – Regia Marina Italiana). Chief designer – Giacinto Pullino. This boat was laid down and launched on the state-owned naval shipyard Regio Arsenale in La Spezia in 1895 She joined the fleet on 1 April 1895
The engineers believed that Delfino will act only in a submerged position. The boat was almost perfectly round-shaped case, two horizontal bow and one aft vertical rudder, two differentia tank in the extremities. It was equipped with sbrasyvanija lead keel.