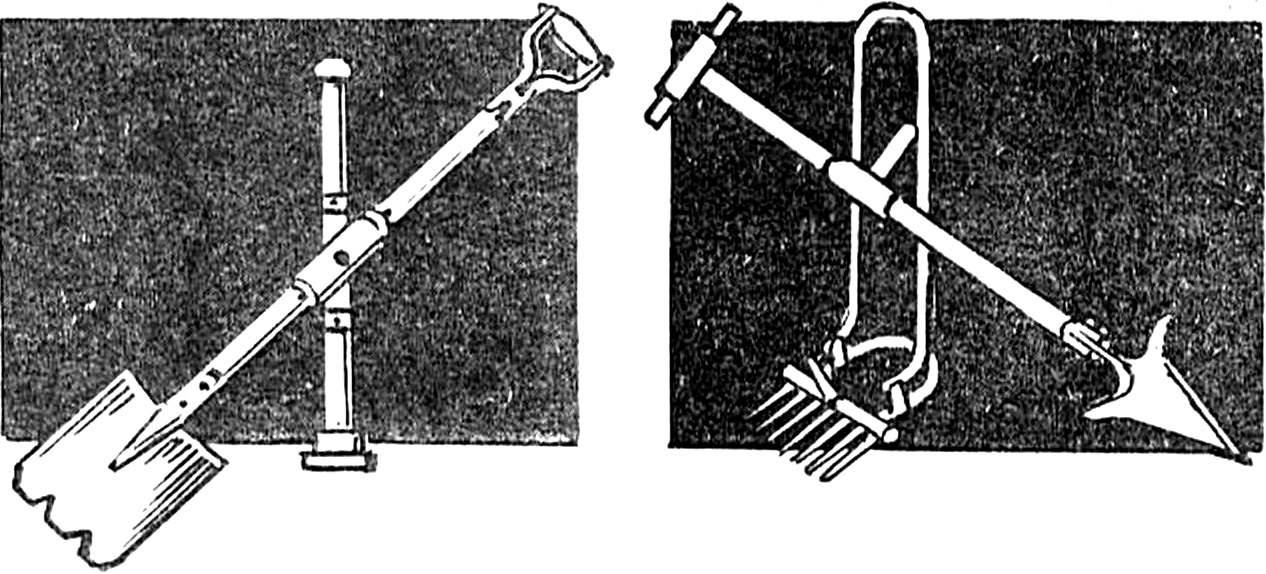 Should show gumption, hard work, and — contrary to well-known saying — that could be from the waste pipe very good… gardening tools. And with minimal production costs. The published material of the candidate of agricultural Sciences S. Larkin from Moscow — proof.
"Lopaty shell"
Horticulture and gardening took up seriously about 6 years ago. Of course, we need the appropriate equipment. Among the numerous descriptions of the improvised structures of the shovel is indispensable in the economy "lopastnogo shell for digging, vygreba, nawalka and suction loose bodies" (the definition of lost value for more than a century period of its existence, the Explanatory dictionary of V. dal) — attention was drawn to a publication in the third issue of "M-K" for 1985. Liked the idea: the possibility of applying cut water gas pipes with coupling for mounting the blade (bayonet) shovels-hoes to handle. Not satisfied with only the difficulty of implementation and reduced, according to accepted based on size, reliability of fastening of a finger Yes, the reference to the Czechoslovak assortment of used parts manufactured in the factory.
I developed the design free of the above disadvantages. As in the aforementioned prototype, the body rotating unit in the proposed shovel-hoe is made of a piece of pipe. Best of the domestic range suitable steel water-gas supply pipe (GOST 3262-75) with an outer diameter of 33.5
mm and a wall thickness of 2.8 mm. Blade (bayonet) is used, shortened to R-210 mm rectangular shovel digging sharp-CPL (GOST 19596-87) with modified talakai.
Refinement is that the latter is cropped to 57 mm, and the inside of the cheeks are welded from steel sheet grade St. 3 with a thickness of 5-6 mm. you Can use the leftovers during the shortening of the shovel. Side in tulake drilled hole with a diameter of 14 mm for the axis of steel St. 3.