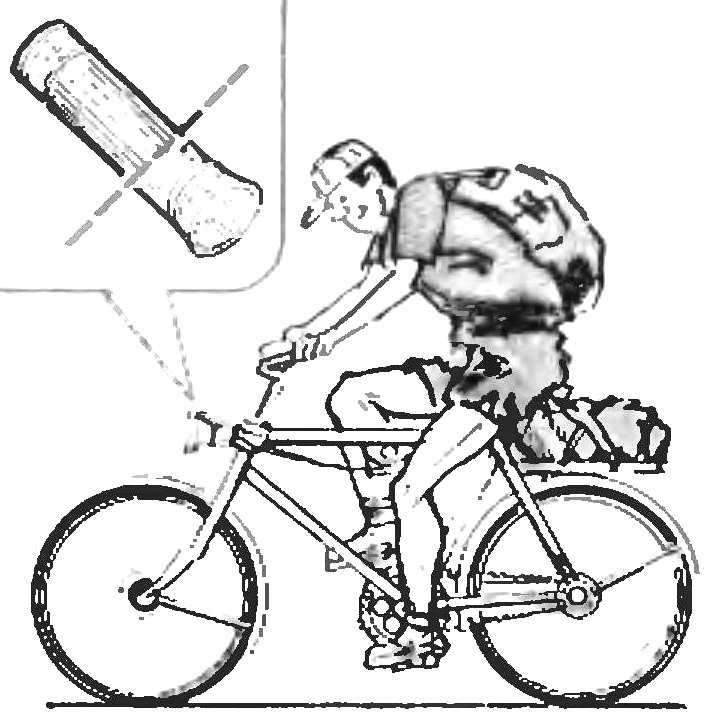 It often happens that a long time lying with the old batteries of the flashlight is being eroded nor the CCP so that at least throw it out. Take the time to do it: his surviving front section can easily turn into a cycle headlight is enough to cut it with a hacksaw and attach to the steering sleeve and the power to draw from "velodyne" or flat batteries placed in the tool pouch.
G. AKSENOV, G. Nadezhdinsk, Irkutsk region.
Recommend to read
THE SIMPLEST FLASHLIGHT
Yes, it's probably easier to not think. For the manufacture of such "Firefly" will need only a flat battery, the light bulb is 3.5 V and the two rubber rings or a bit of adhesive tape....
BELTS GLOVES FROM
An open belt is rubber ring at the tape recorder or a player — it happens not so often, but because surprised. However, a good housewife can always find an old rubber glove. Select the...