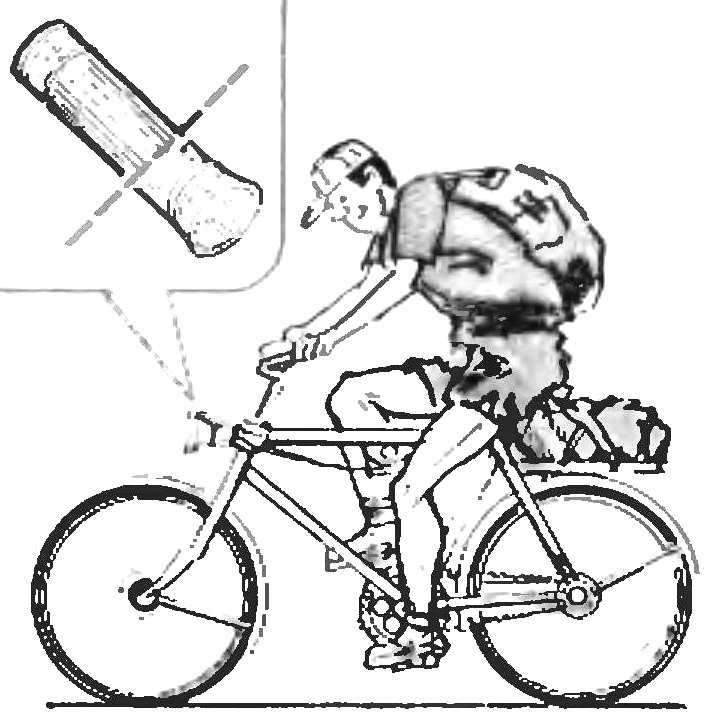 It often happens that a long time lying with the old batteries of the flashlight is being eroded nor the CCP so that at least throw it out. Take the time to do it: his surviving front section can easily turn into a cycle headlight is enough to cut it with a hacksaw and attach to the steering sleeve and the power to draw from "velodyne" or flat batteries placed in the tool pouch.
G. AKSENOV, G. Nadezhdinsk, Irkutsk region.
Recommend to read
THE PLANE ON THE RAILS …
For individual construction is often necessary to make processing of logs for construction of wood with different cross-sections (beams, plates, boards). Due to the large weight of logs...
CAR ON THREE SQUARE METERS
When the car pulled into the yard, someone was disappointed: "Well baby we've got!" And while the car was at the lab club of young motorists, its size seemed quite reasonable, but on the...