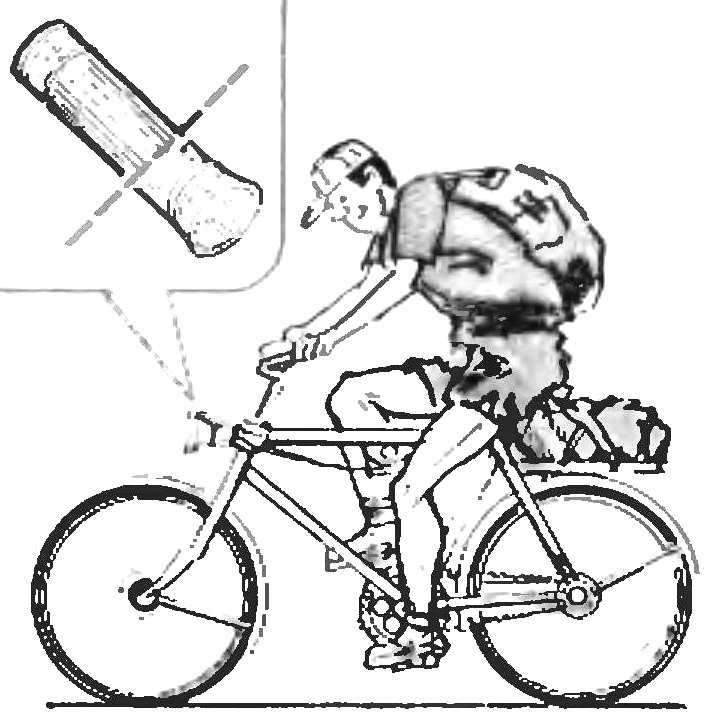 It often happens that a long time lying with the old batteries of the flashlight is being eroded nor the CCP so that at least throw it out. Take the time to do it: his surviving front section can easily turn into a cycle headlight is enough to cut it with a hacksaw and attach to the steering sleeve and the power to draw from "velodyne" or flat batteries placed in the tool pouch.
G. AKSENOV, G. Nadezhdinsk, Irkutsk region.
Recommend to read
Hello!.. DO YOU HAVE DRILL?
True stories about Vitka-inventor. That day we swam in a rubber boat Vaikinai far. Left behind and the dam, and willow spreading, with lower branches which is so convenient to dive, and...
ATHLETE IN THE BRANCHES
In the Arsenal of various tools gardeners must have some version of the shears — a special "powerful" scissors that facilitate cutting of branches of fruit trees and shrubs in the...