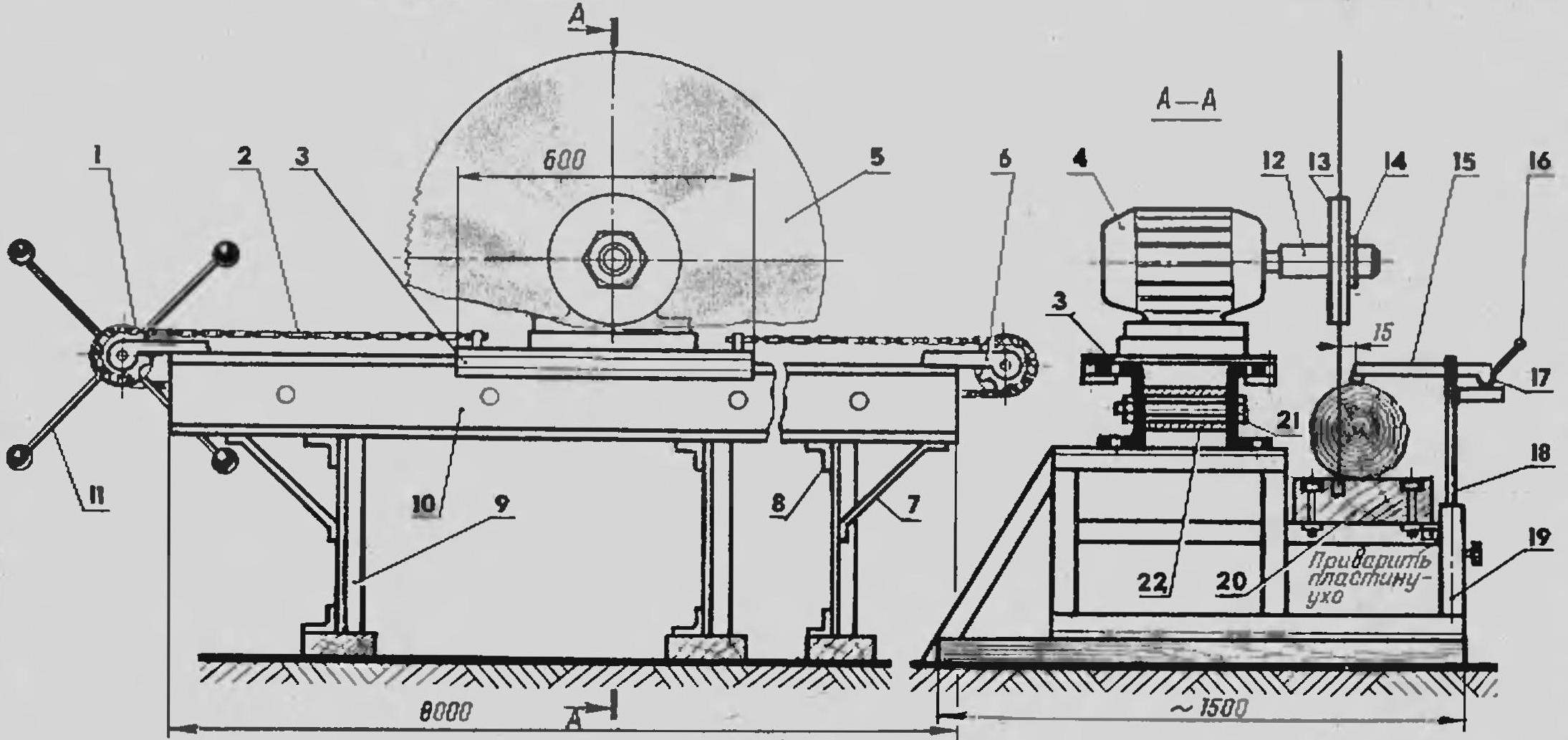 The idea is to share my experience with the readers of "M-K" came to me after reading in No. 2, 1991, notes In Cmaha catching "a Plane on the rails" I Believe that in contrast to the above my design "rails" more comfortable and versatile, and time-tested. The basis of the frame of our "bench" consists of two steel channel with a length of 8 meters and a height of 140-150 mm…For "the same purpose you can use two rails, turning their soles to the top, or corners 50 X100 mm. Workpiece must be perfectly straight. One in cov ω distance in height and with a pitch of about 1…1.5 meters for all channel length RTSD drilled holes with a diameter of 14…16 mm.
The number of the resulting hole made tie — segments of water pipe 3/4 length 250 mm. For connection of tie channels used with bolts or threaded studs with a length of 290 ..340 mm, depending on the selected materials. Collected together the guides are installed on the rack, checked or collected at the M12 bolt from corners, pipes or channels in the Number of racks is determined by the length of the bed; in the described embodiment, with a length of 8 meters 4 pieces last stand are at a distance of 600… 1000 mm from the ends of the guides. To give the frame the desired rigidity braces are placed.
Because of the rather significant weight of the frame it should be collected directly at the place of its future installation. To ensure the horizontal rails are laid under the rack bars, boards, and where necessary, podsalivaya the ground.