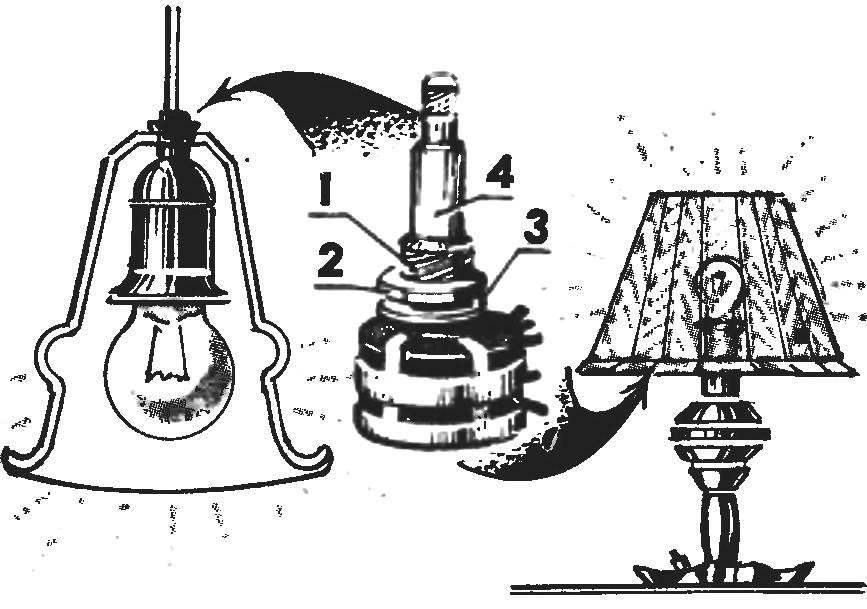 Do you have old dual variable resistor (e.g., type SP-P to the same flawed)? Do not rush to throw it away. It is, in fact, the ideal mounting site for homemade sconces, floor lamps, table lamps, chandeliers of various designs. Sleeve 1 (see Fig.) is perfectly suited, it turns out, when installing the cartridge in svetilnik: she tightened nakrepko secret 2, under which is placed a washer 3. And if you also want zakrepit cartridge for trouble-rack (say, a lamp), and a hollow axle 4. As an adapter,of course.
E. SAWICKI, Korosten
Recommend to read
CUTTER FOR PAPER
Process modifications and finishing of the photograph necessarily involves pruning. It is also necessary when a label image on a piece of cardboard for participation in exhibitions. The...
How to self clean fuel injectors
If your car begins to deteriorate the acceleration performance, then the conclusion – it's time to clean the injectors. But many motorists still prefer to do their vehicle themselves....