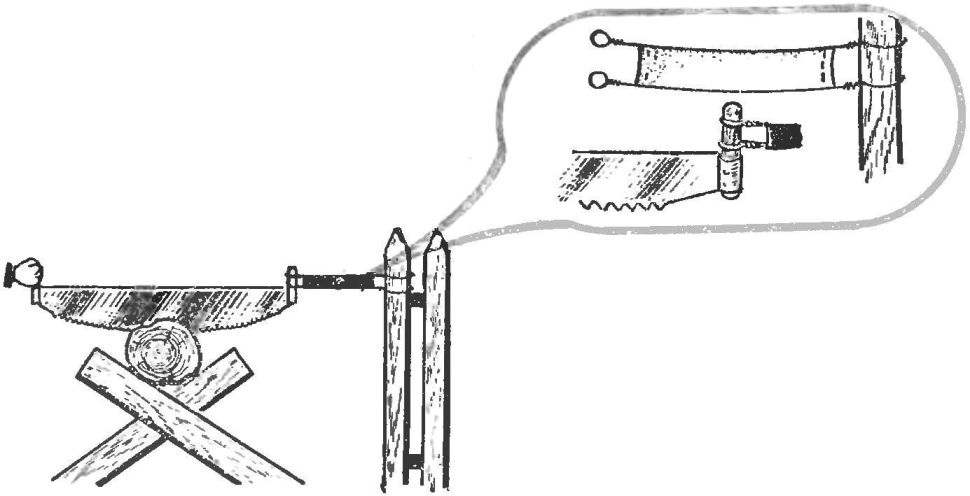 Because it is called two-handed saw that has two handles for two workers, each in turn pulling it yourself. But not always has an assistant. How to be? Me in these cases helps… fence: attached to it and to one handle of the saw pharmacy elastic bandage, and take another yourself, and doing fine.
S. KASYANOV, a pupil of the 10th class, POS options menu, Kursk region
Recommend to read
THE CLIP BANDAGE
I saw in the hospital, as the nurse deftly fastened on me the bandage from the bandage: as usual, tying the cut end of the tape, and using some staples. Considered and marveled at the...
TWO-HANDED FILE
Not so easy to prepare items large drachevym file. Most often, the difficulty lies in the fact that such a large tool is uncomfortable to hold only right hand and only press the top left...