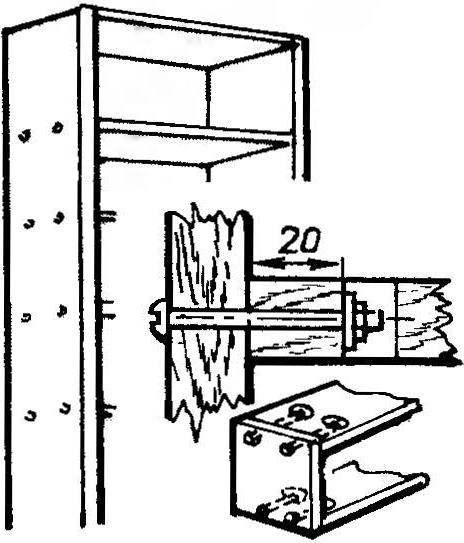 In the manufacture of bookcases I made sure that the connection is full to the walls with nails, spikes or corners and base rails with screws is not always provides the strength and rigidity of the structure due to drying of wood, glue, and therefore not very reliable. I think that a more practical way of connecting with full of side walls coupling bolts with nuts, which is shown in the figure. After evenly tightening the screws with a screwdriver the whole structure becomes rigid and rectangular, other compounds to provide very difficult.
Recommend to read
TANDEM – A BICYCLE BUILT FOR TWO
For many years I am a regular subscriber of "M-A" and find in it many interesting and necessary. I hope that my experience will be useful to other readers: I would like to share my...
PEGASUS ON WHEELS
Car Studio Pegas, building cars of the same name, founded in Yaroslavl in 2003 Vadim Shustrova. At that time he had just graduated from the Yaroslavl Polytechnic University. But behind...