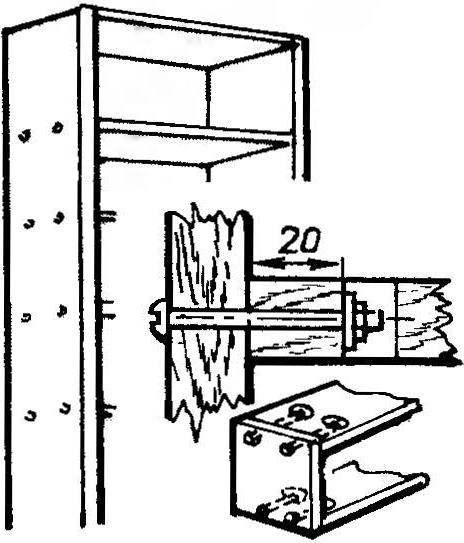 In the manufacture of bookcases I made sure that the connection is full to the walls with nails, spikes or corners and base rails with screws is not always provides the strength and rigidity of the structure due to drying of wood, glue, and therefore not very reliable. I think that a more practical way of connecting with full of side walls coupling bolts with nuts, which is shown in the figure. After evenly tightening the screws with a screwdriver the whole structure becomes rigid and rectangular, other compounds to provide very difficult.
Recommend to read
FORCING CSTOM-2,5 D
Good appearance good passport data, quality performance — these are produced in our country in large series compression motors CSTOM-2.5 D. But unfortunately, not every of them work...
THERMOMETERS WITHOUT MERCURY
For the guys from the club for young technicians Novosibirsk Akademgorodok has long been the rule: the work performed in the groups should be of a socially useful nature, contain...