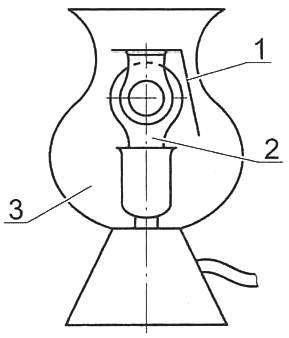 Had dinner, turned on the TV and settled down on the couch by the light of an ordinary crystal chandeliers. Light bulbs and the chandelier sparkle and hurt the eyes, the screen "flashes"! Even one bulb is stopping! And no background light color TV to watch harmful to the eye. Had to cover the chandelier with a paper sheet. Watch TV easier, but it's not the way out, and fire safety is thus broken! Maybe buy a table lamp, noble lamp, can light a candle. Each option has its pros and cons.
In thinking on this topic was held a day or two. And one night it clicked, the output is simple! Only need only the empty tin from the condensed milk or green peas. But this is not a problem.
Caliper spaced at the bottom and the walls of the banks circles, prescriber scrawled connecting line and with scissors cut out billet cap-"shade" – like head from Cheburashka animated film (Fig.1).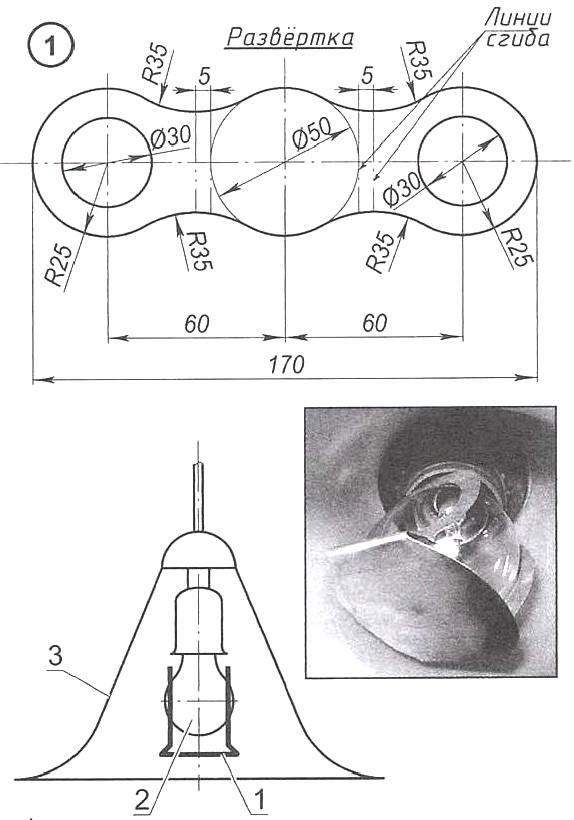 Fig. 1. "The shade"-cap for ceiling chandelier:
1—"the shade"-cap (tin cans); 2—illumination lamp filament in the cartridge; 3—chandelier
Then bent "Cheburashka" ears and hung him on a light bulb. Your ears with circular holes "shade" grabbed the bulb and there is "warmed". It turned out integrated in the chandelier background night light. Adjusting need tilt the shade to the side of the sofa, we continued to watch TV.