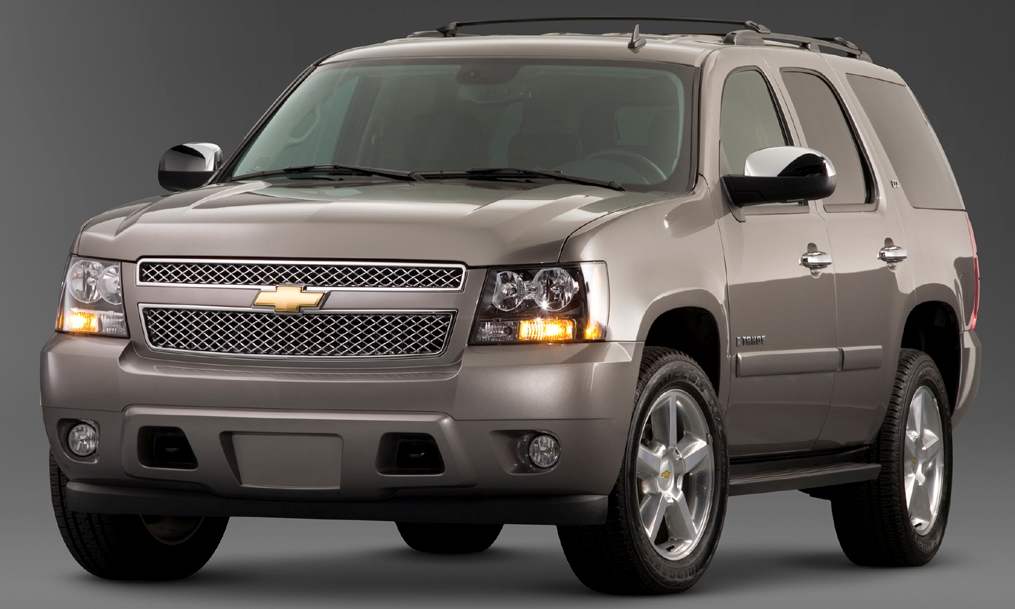 The sale of this American car-SUV began in our country in 2008, and the first presentation of the car took place in the United States two years earlier under the motto All-new for 2007 Tahoe, which roughly translates to "a brand new 2007 Tahoe". The machine is third-generation all-wheel drive vehicles of this type. From its predecessor Tahoe inherited V-shaped eight-cylinder engine, automatic transmission and the signature all-wheel drive system Autotrac. However, the front torsion bar suspension instead of spring appeared the Stoics, became more rigid frame and optimized suspension point of the engine.
It is worth noting that the car engine is not so economical, however the upgraded V8 has a function of disabling half of the cylinders, thereby developing in V4.
Externally, the car differs significantly from its predecessor — the body and its interior designed from scratch.
Chevrolet Tahoe: 52 length 130 mm, width 2010 mm, height 1950 mm; curb weight 2390 — 2507 kg; engine V8 displacement of 5,328 litres and a power of 325 HP; the maximum speed is over 170 km/h; average fuel consumption of 13.2 l / 100 km; fuel tank capacity — 98 L.
Recommend to read
THE NEWCOMER BECOMES "SNIPER"
What is a shame to damage the car at the entrance to a private garage! Unfortunately, this happens with young drivers is not so rare, especially if the garage is to put it mildly, does...
A REFRIGERATOR IN WHICH THE HEAT
I read in your journal about how to store vegetables in the balcony, and decided to use the invitation wording to share their experiences. Send a description of the vault, more simple in...