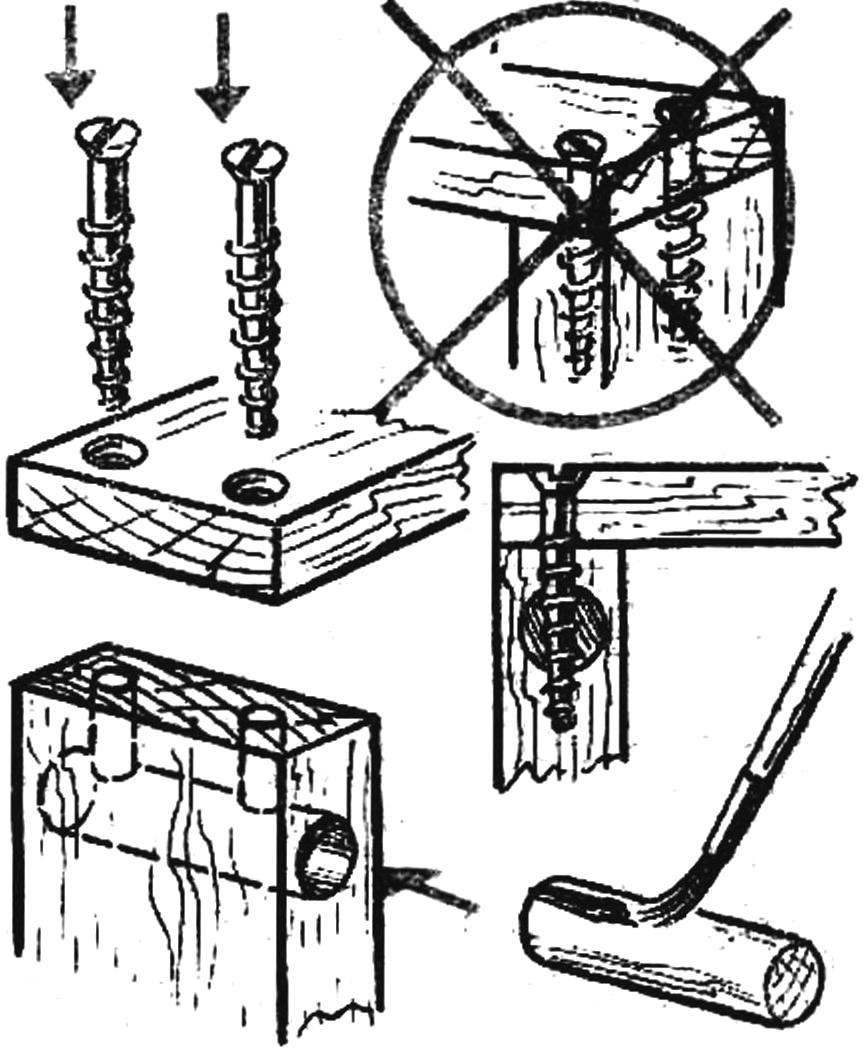 It is well known that the screw is well fixed in the tree if he wrapped it across the grain. Wrapped up in the end boards, he quickly becomes loose and eventually falls out. To make this connection more reliable you will help method, shown in the figure. In one of the mating planks savelives hole and glue the bougie is inserted into a cylindrical wooden rod. Further, the mating straps nastelivaetsya hole with a diameter slightly less the diameter of the screw and the part to screw on. This connection will be reliable and durable.
I. GOREV
Recommend to read
ANY CLEAVAGE
be easily treated with sandpaper, if you use this wooden rod of suitable diameter. The operation is performed through wrapped around it a piece of sandpaper required granularity.
GREENHOUSE DOME
Gymnastic Hoop, four boards and plastic film — all that is needed for the manufacture of a simple greenhouse. Wraps cut in half and secured crosswise of the drilled holes of the frame of...