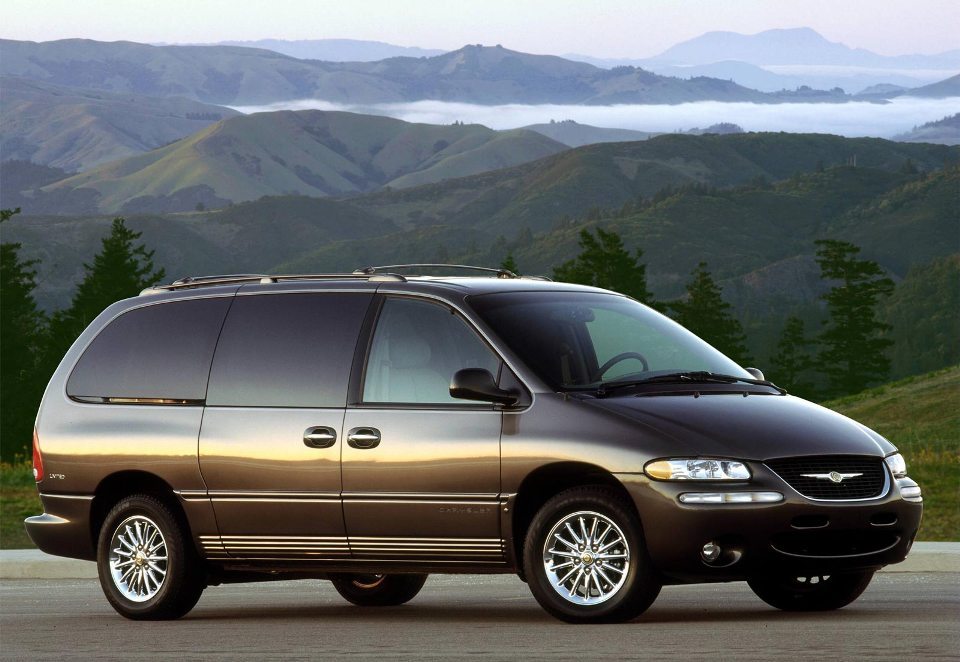 Volume increased capacity of the CHRYSLER VOYAGER is one of the best models of the Chrysler group, leader in the production of these machines. The great success of this car is not only in USA but also in Europe, where it collects a joint venture in Austria.
In advertising brochures CHRYSLER VOYAGER is often called the "car for 1001 fun", and this is largely true. The seven-seat interior thanks to the removable and convertible seats can be turned into a cargo van, the "office on wheels", the "luxury" room, etc.
The car, a copy of which is in the scale of 1:26 was released by Maisto, refers to the third (since 1983) generation of VOYAGER machines. They combine the convenience of a minivan with the dynamic qualities and controllability of passenger cars of the middle class. The 1996 model was offered with two 4-cylinder 16-valve engines working volume of 2.0 and 2.4 liters (133 and 150 HP), two engine V6 a working volume of 3.3 and 3.8 l (158 and 166, l. p.) and one of 2.5-liter diesel engine with a turbocharger. CHRYSLER VOYAGER was issued with the drive as front-and all-wheel drive with two variants of the base: 2880 mm 3030 mm. the Cars total weight is 2.4—2.6 t has a top speed of 180 km/h. standard equipment List of machinery included ABS, airbags, air conditioning, power steering, electric Windows and exterior mirrors. VOYAGER 1996, was in production until January 2000, when he was replaced by a larger and more spacious car with the same name.
Scale model-a copy of the company Maisto is well elaborated in detail, has a sliding side door and the "active" steering. Painted in two colors: green or dark cherry.
Recommend to read
THE HEIR OF A PICKUP TRUCK
The increased capacity PEUGEOT PARTNER. The emergence of a new class of vehicles — the process is usually lengthy. It often happens — the "cool" concept car of unusual shape and unknown...
FOR ANY SOIL
Thanks to the "Modeller-designer" I'm still at school became interested in technical creativity. Three-wheeled all-terrain vehicle is one of my latest designs. It used the engine from a...