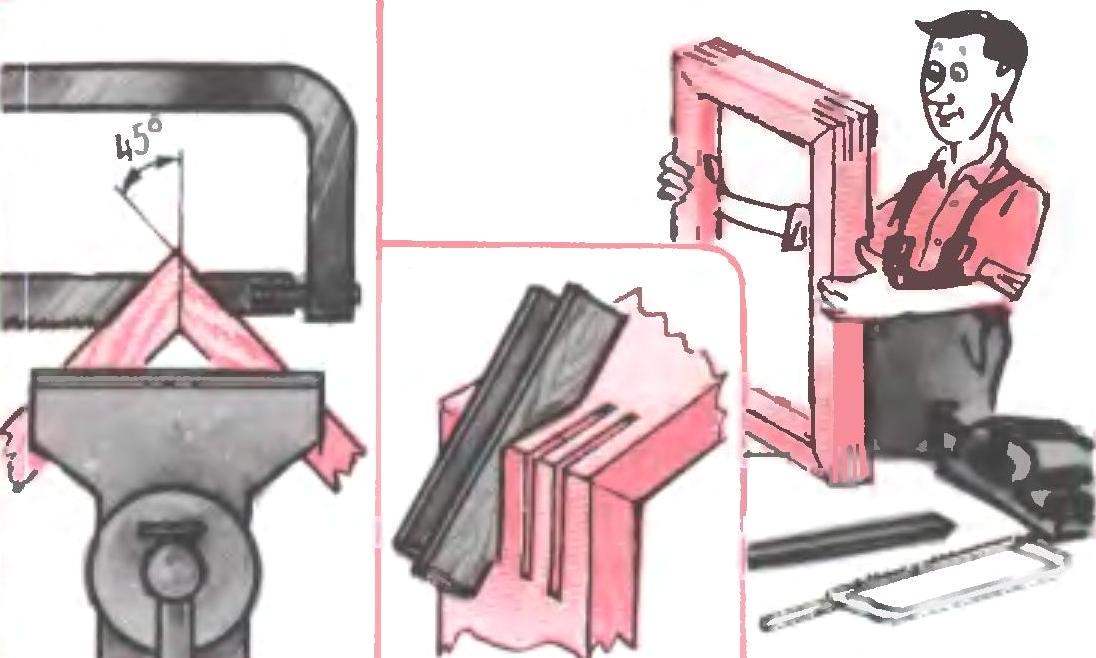 Anyone who had to do the corner ASKO wooden sticks for various kinds of frames, knows what it is painstaking work that requires carpentry skills, patience, special tools and devices to Simplify matters let . an ordinary hacksaw and pieces of veneer Sawn at an angle of 45° the ends of the bars of the future of the combine frame and is clamped in a vise, and a hacksaw, make several parallel cuts In the grooves tightly inserted pieces of veneer with glue and tighten the clamp. After the glue dries, the excess veneer is cut with a sharp knife.
MARTYNOV Yu. a., g. Kamenka, the Penza region
Recommend to read
The role of the wagons huts in construction
Cabins cabins are designed in order to provide effective and comfortable work of the personnel on the construction site. These are temporary buildings that together quickly and easily-to...
"SLEEPING BAG" FOR THE ROD
When purchased new telescopic rod and made him some good fishing tours, realized that a fishing rod needs a strong and practical case. On a shelf in the garage had a large piece of...