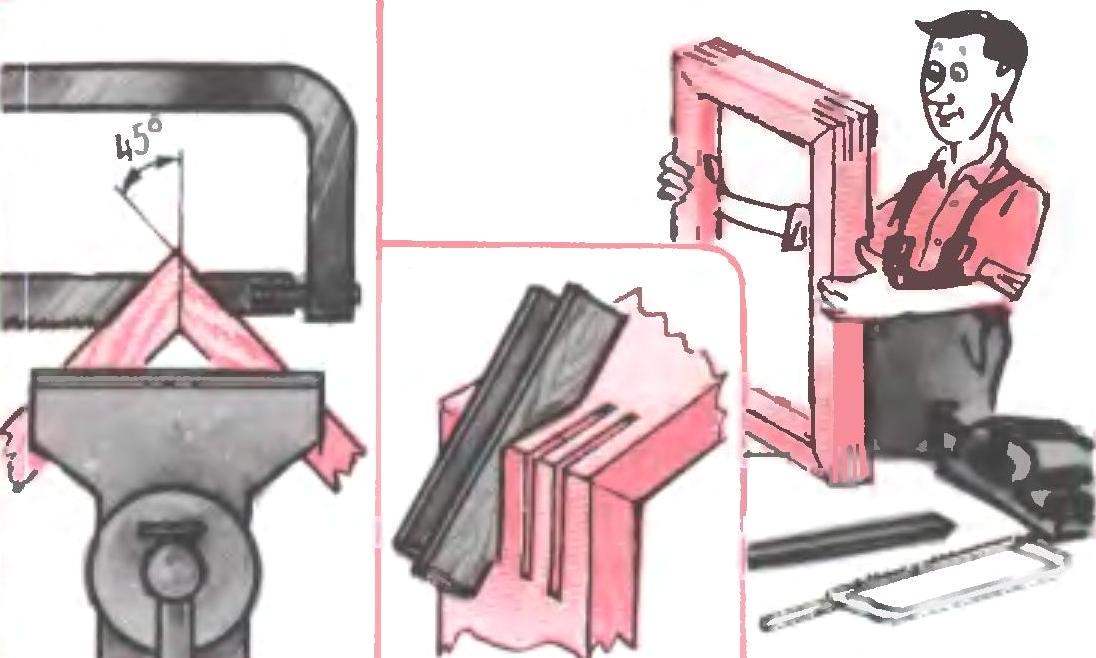 Anyone who had to do the corner ASKO wooden sticks for various kinds of frames, knows what it is painstaking work that requires carpentry skills, patience, special tools and devices to Simplify matters let . an ordinary hacksaw and pieces of veneer Sawn at an angle of 45° the ends of the bars of the future of the combine frame and is clamped in a vise, and a hacksaw, make several parallel cuts In the grooves tightly inserted pieces of veneer with glue and tighten the clamp. After the glue dries, the excess veneer is cut with a sharp knife.
MARTYNOV Yu. a., g. Kamenka, the Penza region
Recommend to read
TOOL FROM …POTATOES
Putty cracks or grooves ka smooth surface is not so hard; another thing — neatly repaired with mastic seam in the corner joint. If this case was not a rubber spatula appropriate form,...
AT A GIVEN DEPTH
Working with woodwork, often having to make cuts at a certain depth under the grooves, joints. If they have to perform a lot, they should set on the saw kind of stop depth. He is going...