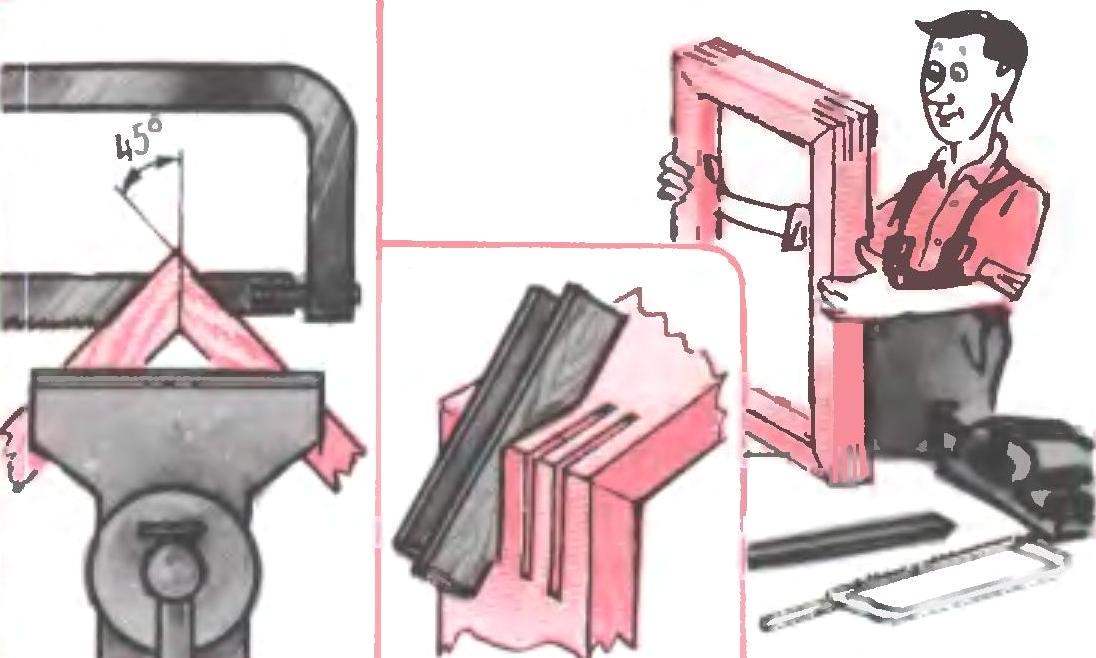 Anyone who had to do the corner ASKO wooden sticks for various kinds of frames, knows what it is painstaking work that requires carpentry skills, patience, special tools and devices to Simplify matters let . an ordinary hacksaw and pieces of veneer Sawn at an angle of 45° the ends of the bars of the future of the combine frame and is clamped in a vise, and a hacksaw, make several parallel cuts In the grooves tightly inserted pieces of veneer with glue and tighten the clamp. After the glue dries, the excess veneer is cut with a sharp knife.
MARTYNOV Yu. a., g. Kamenka, the Penza region
Recommend to read
THE DIVIDING HEAD
This head is easy to do if your workshop has a lathe and welding machine, Setting it to any milling machine that can handle the head bolts penetrate the splines and spline grooves, cut...
SCREW ON THE CONTROL
When developing propeller systems snowmobiles, trikes, aircraft and model aircraft designer is required to know the exact values of some parameters. And most importantly — the frequency...