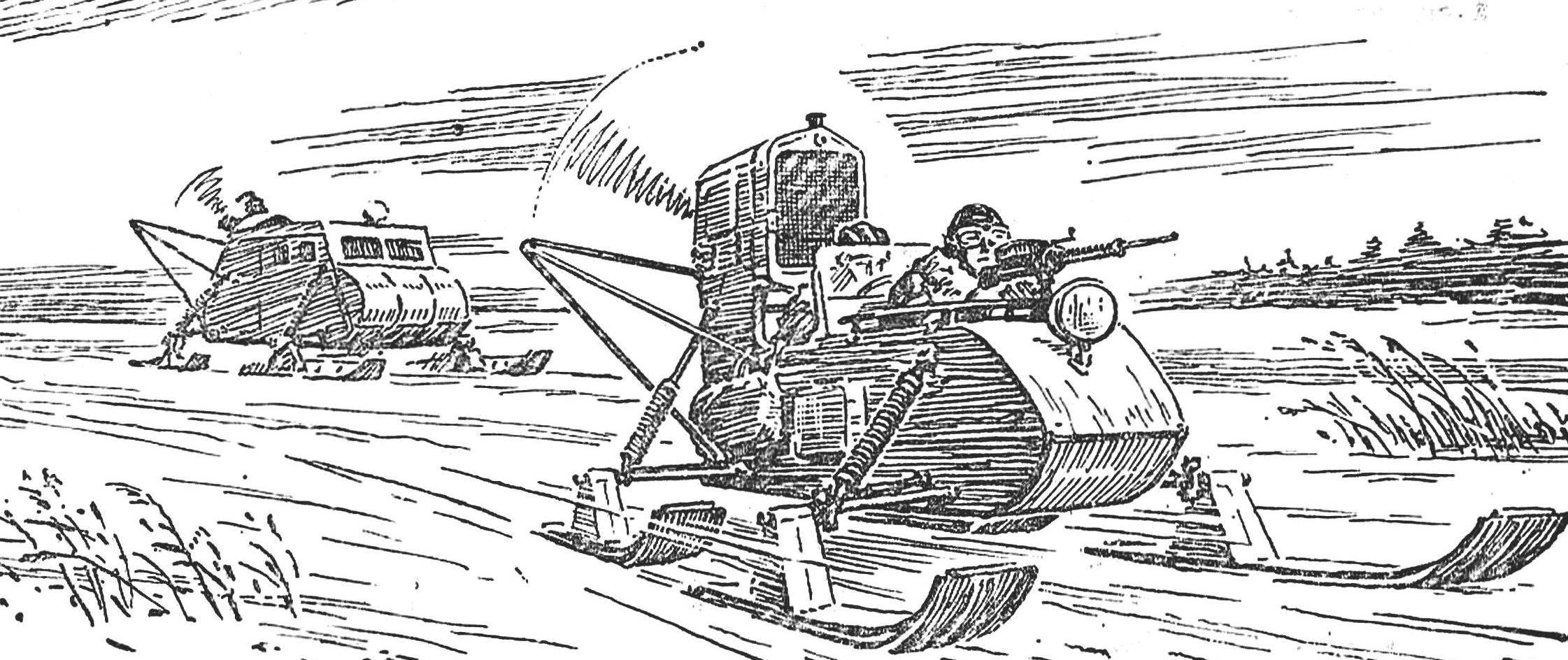 The beginning of this century has given mankind many inventions. Stunned by the enormous speed of technological progress, people do not have time to get used to the newfangled term "car" as they were attacked with even more new "airplane." And cost them to get used to, for example, the word "phone" as we had to learn the concept of "wireless telegraphy". 1904 was the date of birth of another device, which later received widespread. That's about it, in 1905, reported in the journal "the Balloonist", calling it a "sled with air band for movement through the snow". Was mentioned and the author of the design — engineer of the S. S. Nezhdanovskoe.
The new vehicle was a light sledge on which was mounted an internal combustion engine with aerodynamic propulsion — propeller. In 1907 at the Moscow factory "Dux" was built and tested "ski car" Y. A. Meller, designed by him in collaboration with engineer A. D. Dokuchaev. A year later this machine got quite a snowmobile, came into use another term. It should be noted that the invention of Russian engineers was invaluable for Russia, with its Grand spaces, where the snow cover lasts sometimes many months. There are some remote areas of the North could make available only such mechanical transport.
The advent of the snowmobile has aroused great interest: Tolosa the next 5 years, Russia has created more than a dozen varieties of such machines.
The emergence of the first production vehicles can be attributed to 1912, when the Russo-Baltic plant began construction of party transport of the sled by order of war Department. By the time the snowmobile machine drew attention abroad: in France, Austria, Germany and other countries. And when the outbreak of the first world war, snowmobiles have been used on the front. In the winter of 1914/15 year, they were used for reconnaissance, communications and other operational tasks of command. Operated these vehicles in the German army. The commander of the German forces, General Hindenburg, it was clear that Russia with its very poorly developed network of roads "snow cars" can provide invaluable assistance to troops. That is why, in the prewar years, the General has closely followed the work in this area, participated in the testing and acceptance of the snowmobile.