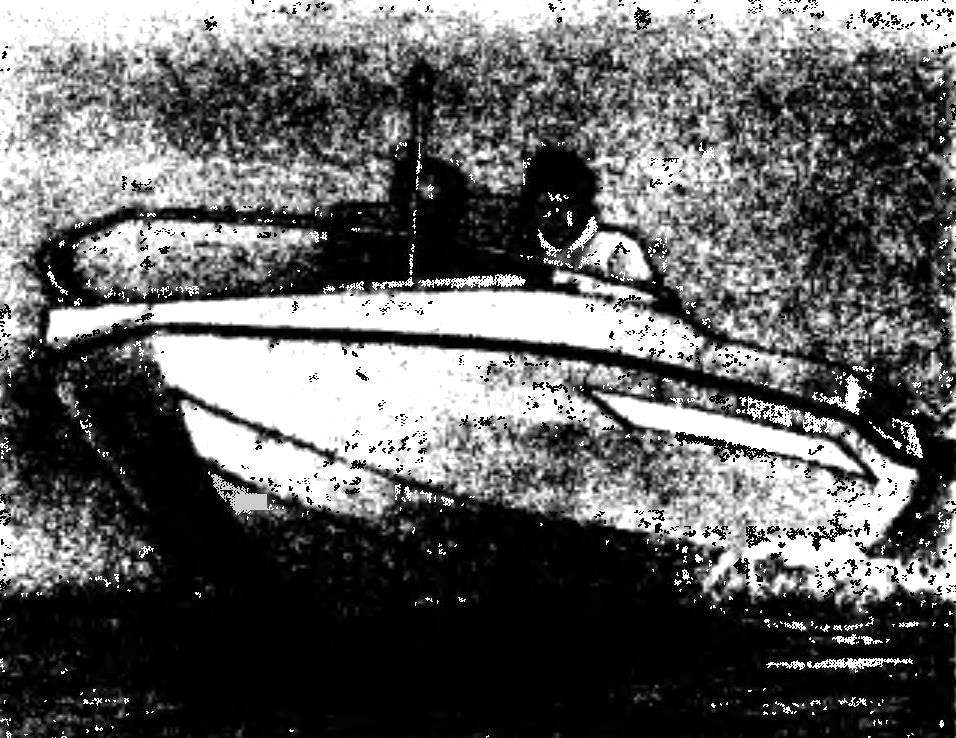 A lot of us country lovers powerboat, or rather one of its varieties — far sports travel. For them, the boat become not only a means of transportation, but also a kind of house, sometimes for quite a long time. But for the residents of the settlements located on the banks of rivers or reservoirs, a motor boat is an everyday mode of transport: whether to go for food in the neighboring village to the district center to the doctor, to go fishing or hunting — in many places this can be done only by water.
In principle, the industry manufactures small boats for commercial and sporting use, however, despite this, recently more and more city dwellers and rural residents learn "the profession" Builder-lover. Caused by that desire not only increased the deficit, although an important factor, but the presence of specific requirements appropriate to the particular operating conditions.
Offer readers a project Motorboats "Version 2" — an attempt to create a simple design that could be replicated at home without much cost, at the same time, despite its simplicity, has a good hydrodynamic qualities and use as a utility crew, and boats for long hikes.