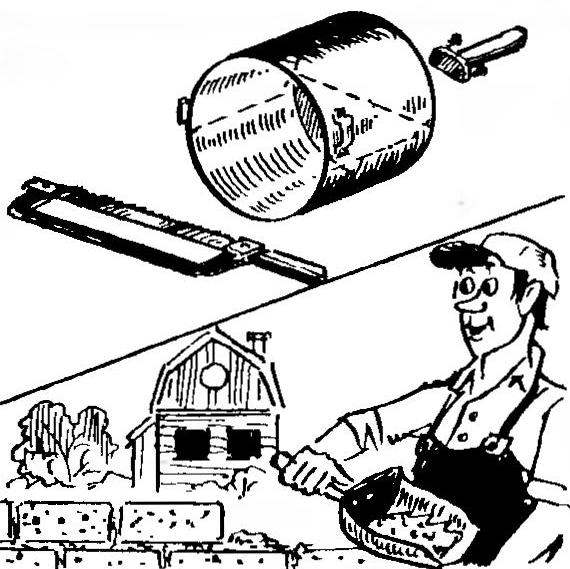 Now many refuse to aluminum cookware for environmental reasons. But not to throw out strong and not end once your metal utensils!
I found the option of using aluminum pans — made her a solid scoop for sand and mortar in the construction of villas. This was enough to cut with a hacksaw on the metal part of the pan and prilepite to the remainder of the bottom of the tubular handle.
Recommend to read
THE BIKE TO "HOOK"
It is well known that in the winter bike should be stored so that the wheels do not touch the floor. It can be hung on special hooks that are made from scraps of steel wire Ø 6 mm.
CUTTER-TRIDENT
To return the sharpness of the shallow notch of a file is unlikely, but this small, flat tool can make a handy cutter for Plexiglas, textolite and other soft sheet materials. Sharpen it...