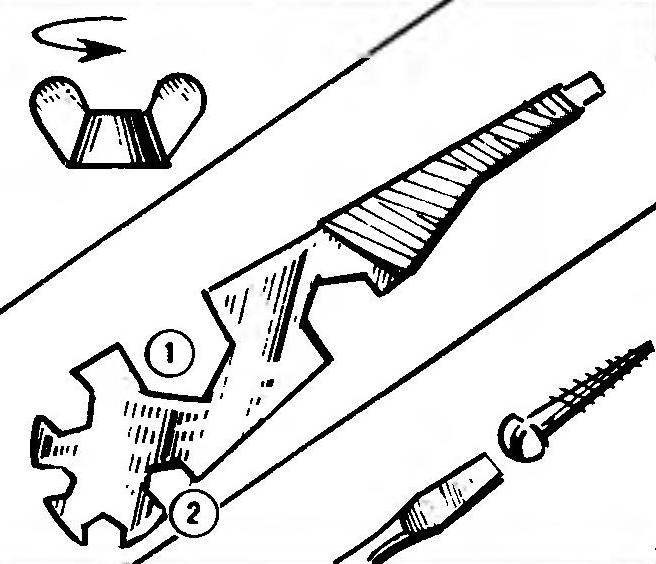 Six keys replaces all known uniwersalny Cycling CPUC. However, in this tool are also two dopolnitelnye functions. So, wearing his cut-outs 1 and 2 on the wing nut, will receive a device for unscrewing; and encasing the shank-the grip — screwdriver.
E. KATKOV, S. Kozhevnikovo, Tomsk region.
Recommend to read
TRAINING FOR ACES
Many RC modelers dream about. Those who decided to engage in this complicated class of models, usually start with gliders. After all, not everyone is lucky enough to find an experienced...
TRACTOR-TRUCK: A SMALL, BUT VALIANT
The first homemade motorized assistant appeared in our family almost 20 years ago. We made it V. Il'ichev development of the suburbs, published in the journal "modelist-Konstruktor"....