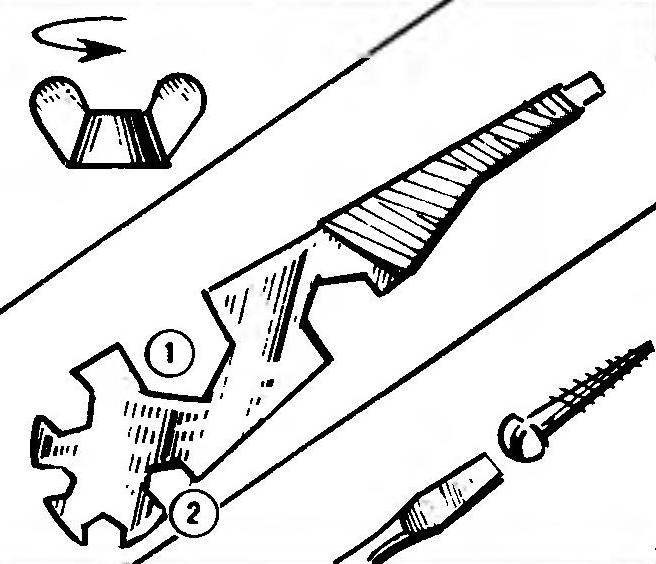 Six keys replaces all known uniwersalny Cycling CPUC. However, in this tool are also two dopolnitelnye functions. So, wearing his cut-outs 1 and 2 on the wing nut, will receive a device for unscrewing; and encasing the shank-the grip — screwdriver.
E. KATKOV, S. Kozhevnikovo, Tomsk region.
Recommend to read
KAMELEK IN THE AREA
Individual suburban area I have a small 5 acres, therefore, the brick house I built corresponding: 4,5x4 m Room razgorodit decorative wall to bedroom and living room. And to make it...
GADGET — BULAVOCHKA
Fine fasteners — nut, washers, jump rings — easy to store (and use them), if you sort out and strung them on pins, not forgetting of course to close the head.