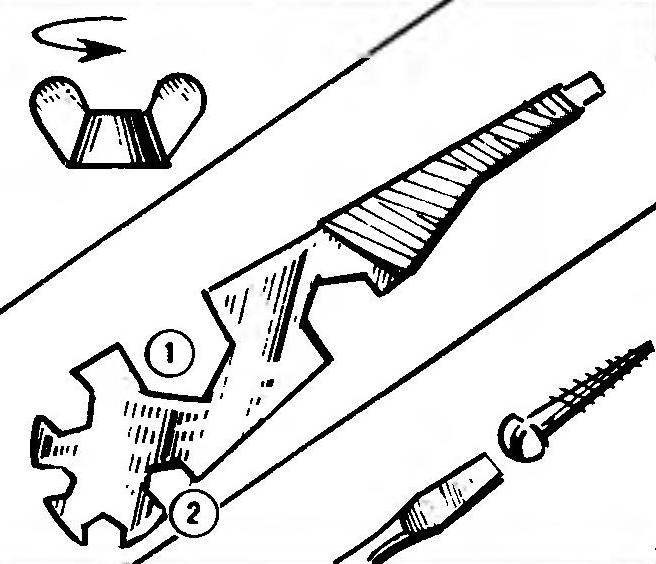 Six keys replaces all known uniwersalny Cycling CPUC. However, in this tool are also two dopolnitelnye functions. So, wearing his cut-outs 1 and 2 on the wing nut, will receive a device for unscrewing; and encasing the shank-the grip — screwdriver.
E. KATKOV, S. Kozhevnikovo, Tomsk region.
Recommend to read
WITH ALL AMENITIES
When it comes to the construction of a country house, almost always assume that all "amenities" will be equipped in the yard. Among them, and shower (bathroom), toilet, and bath, and...
THE HOUSE DOORS CREAKING…
You can, of course, brush them, however this will not last long. More radical means of plastic washer embedded between the half-loops. There is another way to get rid of the squeak....