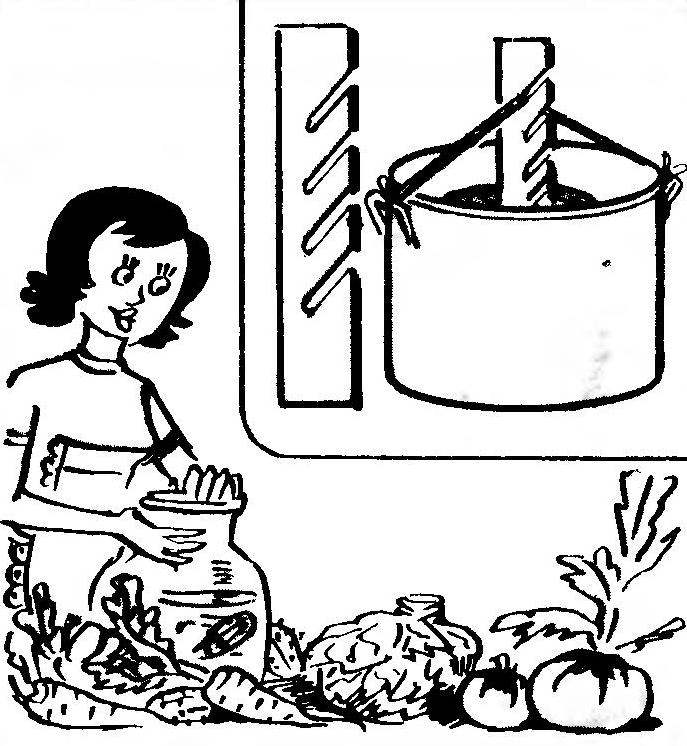 All Housewives know that the blow failed, the oppression, which, as a rule, use appropriate size rock. Although naibolee common oppression, but not the best, because the weight of the stone is constant and the pressure on the vegetables in the pickling process required.
Shown in figure oppression truly versatile: due to the number of slots in a plank Desk, you can adjust the pressing force generated by the string.
Recommend to read
CAR AMO F-15
CAR AMO F-15. Scale model 1:25. Car AMO-f 15 (1924-1931) was the development of the Italian truck FIAT-151ter. The first ten cars were collected from 1 to 6 November 1924 and was...
"SHOE" FOR THE CHRISTMAS TREE
For the Christmas tree offer a stand-technoise, which will serve not only the holidays, but all year round, in a variety of life situations — for fixing of racks, poles, etc., not to dig...