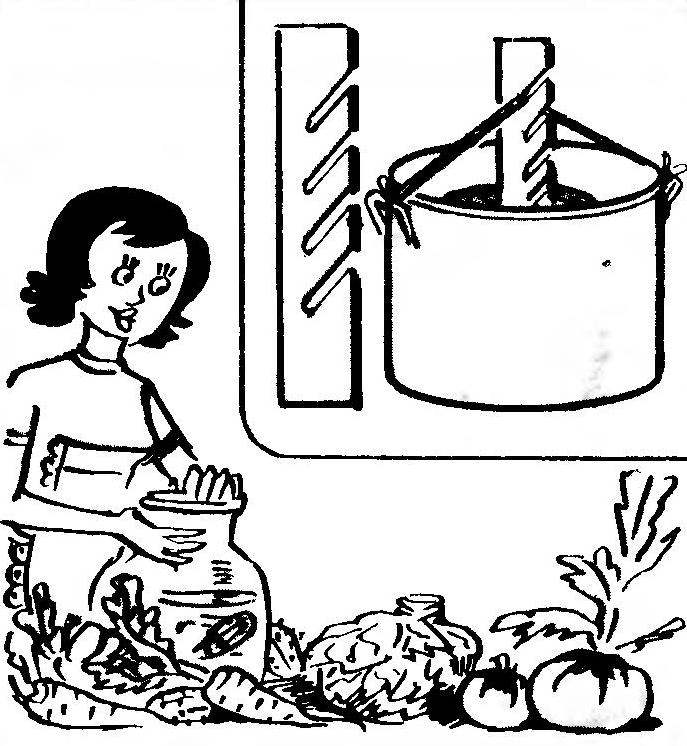 All Housewives know that the blow failed, the oppression, which, as a rule, use appropriate size rock. Although naibolee common oppression, but not the best, because the weight of the stone is constant and the pressure on the vegetables in the pickling process required.
Shown in figure oppression truly versatile: due to the number of slots in a plank Desk, you can adjust the pressing force generated by the string.
Recommend to read
FIDO — HOMEMADE BOAT
If you use our drawings and build this lightweight Dinghy roomy, believe me, will not regret it. The dimensions of the boat — 2,3X1,3X0,4 m and a weight of 32 kg. To build the best...
GREENHOUSE BIOFUEL
The greenhouse is hardly surprising. As in the days of V. dal, compiler of dictionary of the living great Russian, it's all familiar "hothouse without the furnace; dug-in srubar, a box...