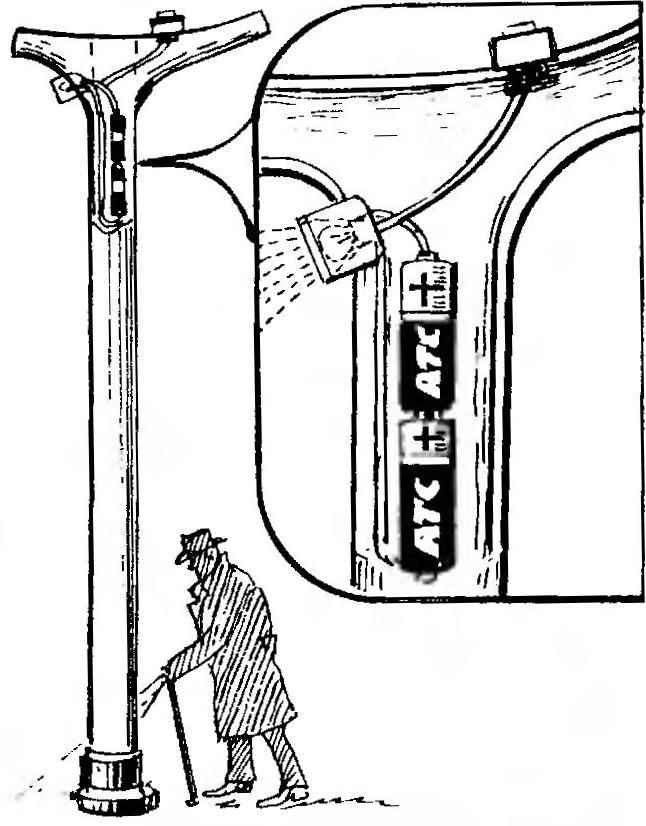 The batteries for flashlights are produced not only flat, but the "finger" (in the form of a cylinder) — they are easy to embed in any compact devices.
I propose to equip the wooden stick kind of a built-in flashlight. It is enough to drill in the handle corresponding holes under the batteries, reflector, and switch. With such cane to the elderly and disabled will be easier to move around in the dark.
V. GOLOVASHIN, R s b n o e, Ryazanskaya obl.
Recommend to read
THE SIMPLEST FLASHLIGHT
Yes, it's probably easier to not think. For the manufacture of such "Firefly" will need only a flat battery, the light bulb is 3.5 V and the two rubber rings or a bit of adhesive tape....
CANE SECURITY
In our city a large traffic, not only on the main streets. And traffic lights are sometimes not on every street corner to cross the street in a place unsafe. Especially if the person is...