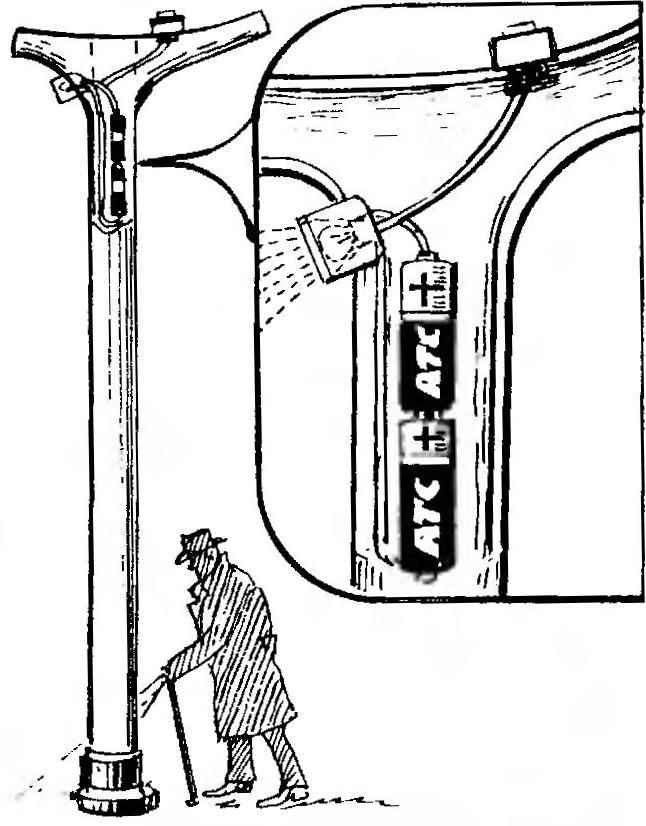 The batteries for flashlights are produced not only flat, but the "finger" (in the form of a cylinder) — they are easy to embed in any compact devices.
I propose to equip the wooden stick kind of a built-in flashlight. It is enough to drill in the handle corresponding holes under the batteries, reflector, and switch. With such cane to the elderly and disabled will be easier to move around in the dark.
V. GOLOVASHIN, R s b n o e, Ryazanskaya obl.
Recommend to read
"LATE FLOWERS"
The situation by the end of 30-ies of the cruising forces of the Soviet Union, very much like the case of bygone days when the country was an Empire and was called Russia. Stalin and his...
THE INSTRUMENTAL IMPROVISATION
Every GameSpy master keeps his tools in different ways. Most often just keep them in an old suitcase or a crate of parcels in a closet or in the attic, folded haphazardly. Here is a...