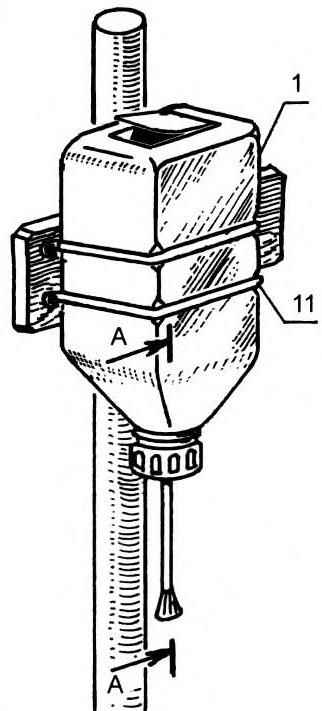 It so happened that a winter forgot to drain the water from the washstand in the garden. Came spring, and the frost broke. Without the washstand in the country bad. A trip to the hardware store proved fruitless. At the time nothing suitable in the sale were not available. Then decided to make a vanity myself, out of scrap materials.
As a tank used five-liter plastic bottle from under drinking water. In the bottom cut a rectangular hole (about 100×80 mm). The bottle is secured with two wire strands on a wooden rack.
Unscrewed the lid and it produced a gate node of the washstand.
The base part of the locking node — shank of steel rod with a diameter of 5 mm, length 180 — 190 mm.