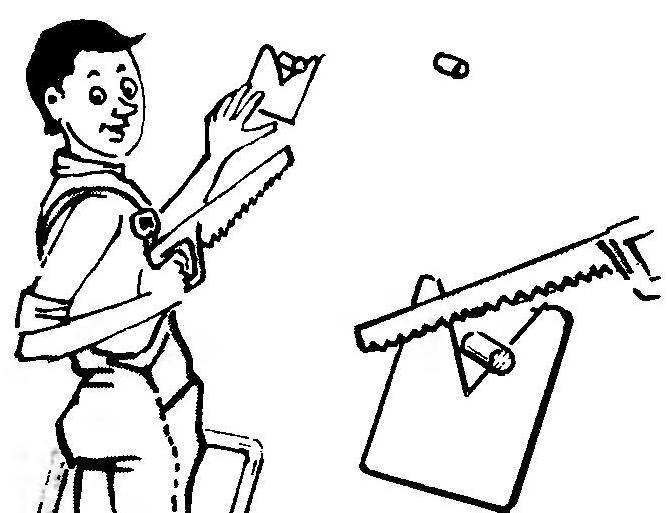 Thin metal plate of the type "dovetail" will provide you with invaluable assistance when cutting wooden plugs hammered into a wall and designed to secure them screws will prevent the Wallpaper from imminent damage.
PAVLOV A., PAVLOVA L., Ekaterinburg
Recommend to read
"ROCKETPLANE-86"
Model of champion of the USSR in 1986 in the class S4B V. Lunichkina is the result of work on improvement of the gliders with a flexible slat. Speaking with such devices, the Kazakh...
DISAPPEARING STAIRS
In the wall of the corridor built-in Cabinet or pantry can be equipped with a pull-out-push-step from metal pipes. They will not interfere with and, if necessary, easily POPs out,...