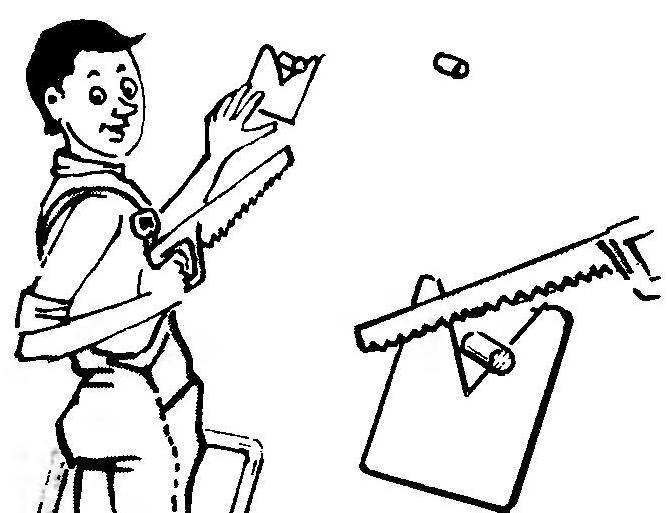 Thin metal plate of the type "dovetail" will provide you with invaluable assistance when cutting wooden plugs hammered into a wall and designed to secure them screws will prevent the Wallpaper from imminent damage.
PAVLOV A., PAVLOVA L., Ekaterinburg
Recommend to read
ASTERISK, ONE — SPEED, LOT
One of the problems of a pedal of a drive of the bike was and still remains the need to change torque to the driving wheel depending on road conditions. And I must say that the designers...
WITH AEROBRIGADA – SPEED CORD
Today we offer young modelers rather unusual development of high-speed cord models apropriada. Novelty design in unusual approach to design. Perhaps this is an approach based on the full...