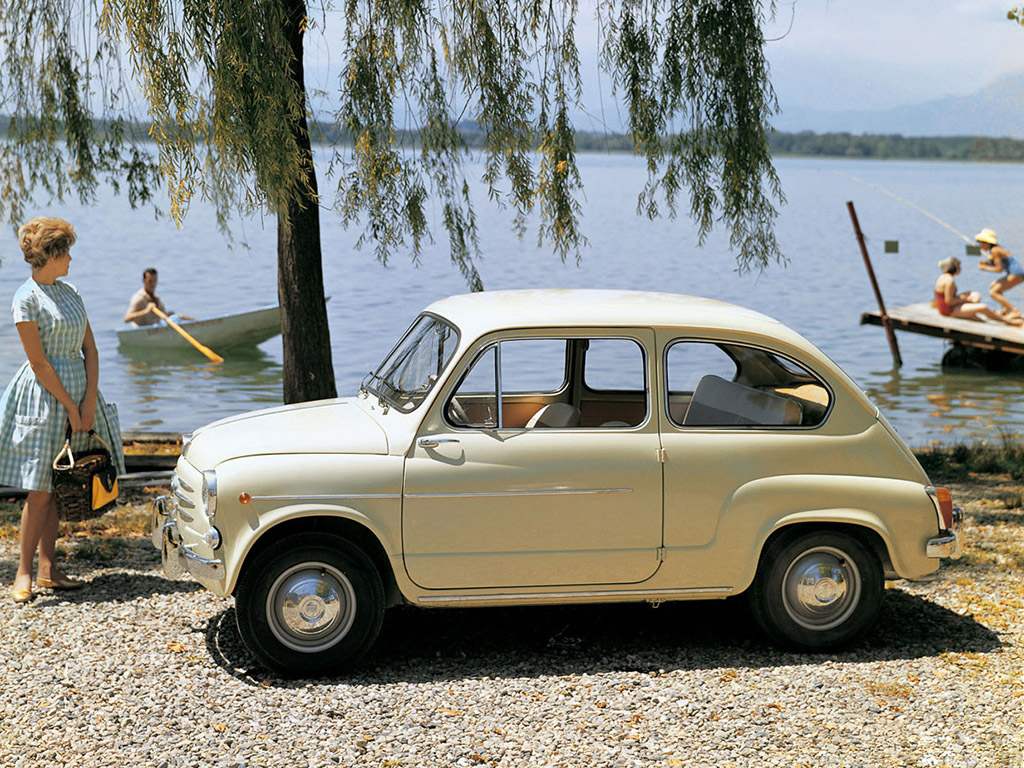 In 1951 the Board of FIAT at one of their meetings decided to replace produced from 1936 compact car TOPOLINO ("little mouse") is more modern and comfortable machine. In the postwar years, the need of the population of Italy in an affordable and easy means of transport were enormous. At the same meeting were identified and the main characteristics of a compact car: speed over 85 km/h, with a capacity for 4 persons.
The construction of a new minicar, dubbed the FIAT 600. was very progressive for its time. So, independent front suspension had only one spring, the engine was extremely lightweight, in particular, the intake tract was cast integral with the cylinder head. Machine length was only 3,215 m.
Power 4-cylinder motor a working volume of 633 cm3 was 21.5 HP and a top speed of "baby" — 95 km/h.
For the first time the car was presented to the public on 10 March 1950 at the international motor show in Geneva.
On the FIAT 600 was created a number of original models; however, the most popular minivan minivan MULTIPLA — a compact four-door passenger car. There were produced 2 million 590 thousand FIAT 600, including 110 thousand in the version of the MULTIPLA.
FIAT 600: displacement 633 cm3, power 21.5 HP; transmission — 4 speed; front suspension independent, transverse leaf spring and wishbone, rear — independent with coil springs and trailing arms; brakes — drum; a bearing body, two-door, capacity 4 people; maximum speed 95 km/h.
Recommend to read
IN UNITY WITH NATURE
Last summer the author had the opportunity to spend several weeks in a sanatorium in Belarus, where fate was destined to meet with a journalist from Georgia Levon Dolidze. He brought me...
DECORATE WITHOUT PAINT
Any owner can independently, without men's assistance, become familiar to update kitchen cabinets, bringing in solid color his panels any decorative ornament. And not resorting to dyes,...