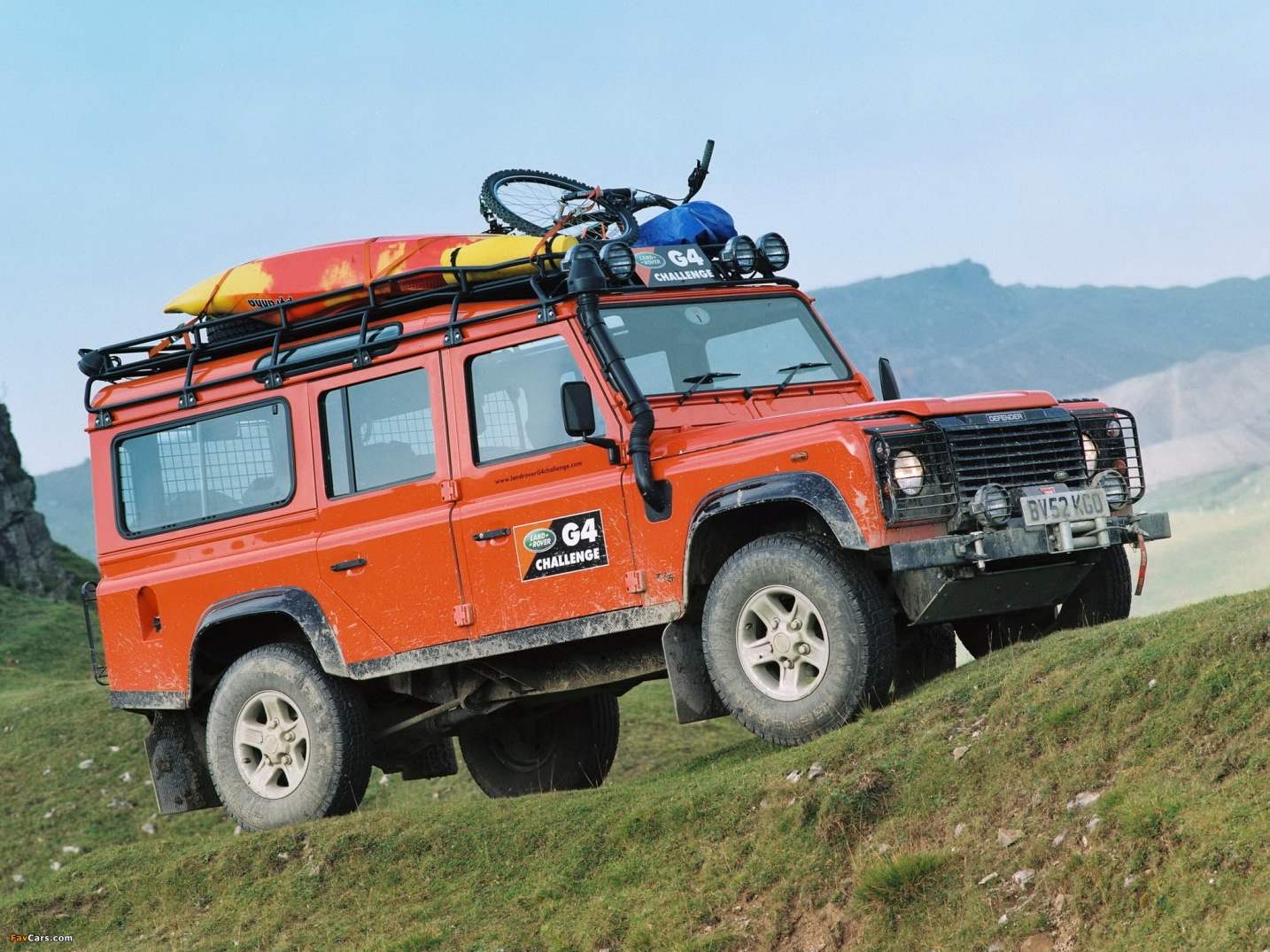 This car is rightfully called the initiator of the modern "off road" boom which Appeared in 1948, LAND ROVER DEFENDER 110 with minimal improvements produced to this day. And currently, LANDY (as friends call this car the harsh British) is a relatively inexpensive jeep, designed for heavy load and bad roads.
The modern DEFENDER is available with three different options of wheelbases and seven body variants. While each version has a mandatory all-wheel drive, dual and differential lock.
Machine frame design with aluminium body available with only one engine — a 2.5-liter turbo diesel capacity of 122 HP Ergonomic driver's seat is unusual for the modern drivers — seat almost moved up close to the door so that the driver sometimes has to sit behind the wheel protruding from the window with his elbow. The capacity of the LANDY up to 11 people, and 6 of them are placed on the rear side benches.
DEFENDER is a classic SUV that can easily pass the most difficult off-road areas. Short overhangs and large-diameter wheels allow the forehead to storm even ditches. Reduction gearing with the largest among competitor machines (3,32) is able to turn the jeep into a tractor.
LAND ROVER DEFENDER 110: length 4600 mm, width 1790 mm, height 2040 mm; ground clearance is 210 mm; curb weight 1870 mm; engine — 2.5-liter turbo diesel capacity of 122 l. p.; maximum speed 135 km/h; capacity — 11 people.
Recommend to read
'95 FORD EXPLORER
Every year in the U.S., sold to 450 thousand SUVs this model, which gives reason to talk about him as "popular" American jeep. The growing popularity of this car in Russia. The first...
CITY BUS ZIS-155
The replacement of the ZIS-154 was simpler to manufacture, but less capacious 8-foot ZIS-155 (June 26, 1956-ZIL-155), the design which used the elements of the body of the ZIS-154, and...