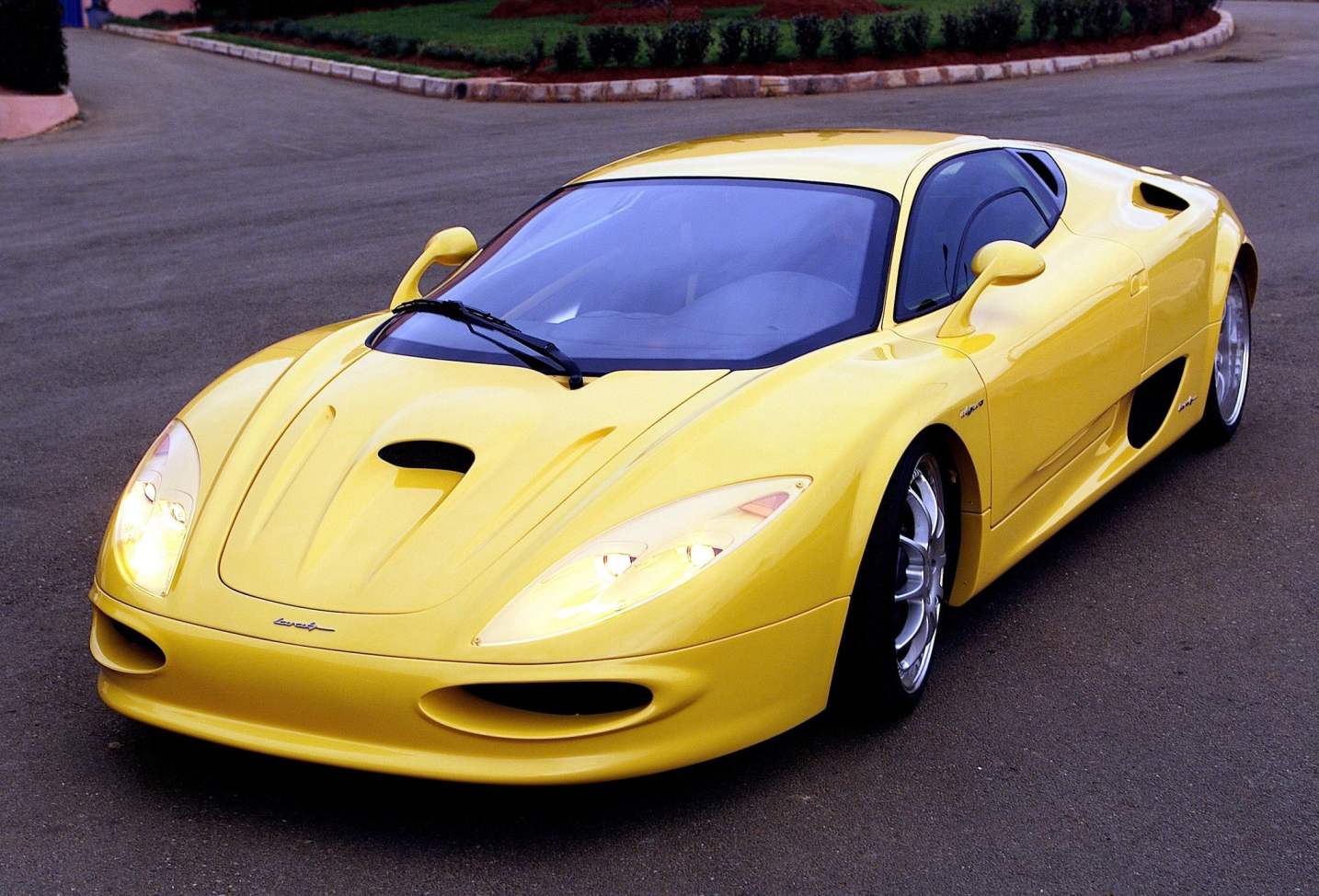 We all somehow got used to the fact that in Morocco may be made only oranges. More recently, however, "okaloacoochee public" was surprised to learn that Morocco is on the basis of the famous LAMBORGHINI DIABLO sports car created a stunning car LARAKI FULGURA.
The car was created on the firm Laraki Design from Casablanca, which until then had been designing and building yachts. Her owner is a graduate of the famous French Strat-College 28-year-old Abdessalam Laraki decided to retrain as a car designer, bought a couple LAMBORGHINI DIABLO, using them for my future car engine, steering and suspension.
Hundreds of hand-made sketches, dozens of clay models, computer design and engineering embodied in the end in a delightful glass – and carbon fiber bodywork while Retaining the power circuit of the car-donor Laraki has created a completely original sports car look which has nothing to do with European cars.
While the concept car exists only in two copies, however, the firm plans to issue about 50 cars a year.
LARAKI FULGURA: length 4400 mm, width 2020 mm, height 1130 mm; wheelbase 2650 mm; engine — 6-liter, V-type, 12-cylinder; maximum power of 720 HP at 8000 rpm, gearbox sequential, six-speed.
Recommend to read
GARAGE FOR MOTORCYCLE
A good host never gave up his horse under the open sky: proskakal, carefully covered him, flushed, with a blanket, fed-fed and wound up in the stables to rest. The same respect is...
RAIL FOR STRENGTH
Widely used in home construction and furniture manufacturing, chipboard (particle Board) for all their positive qualities, have a serious drawback — they are poorly kept fasteners. If...