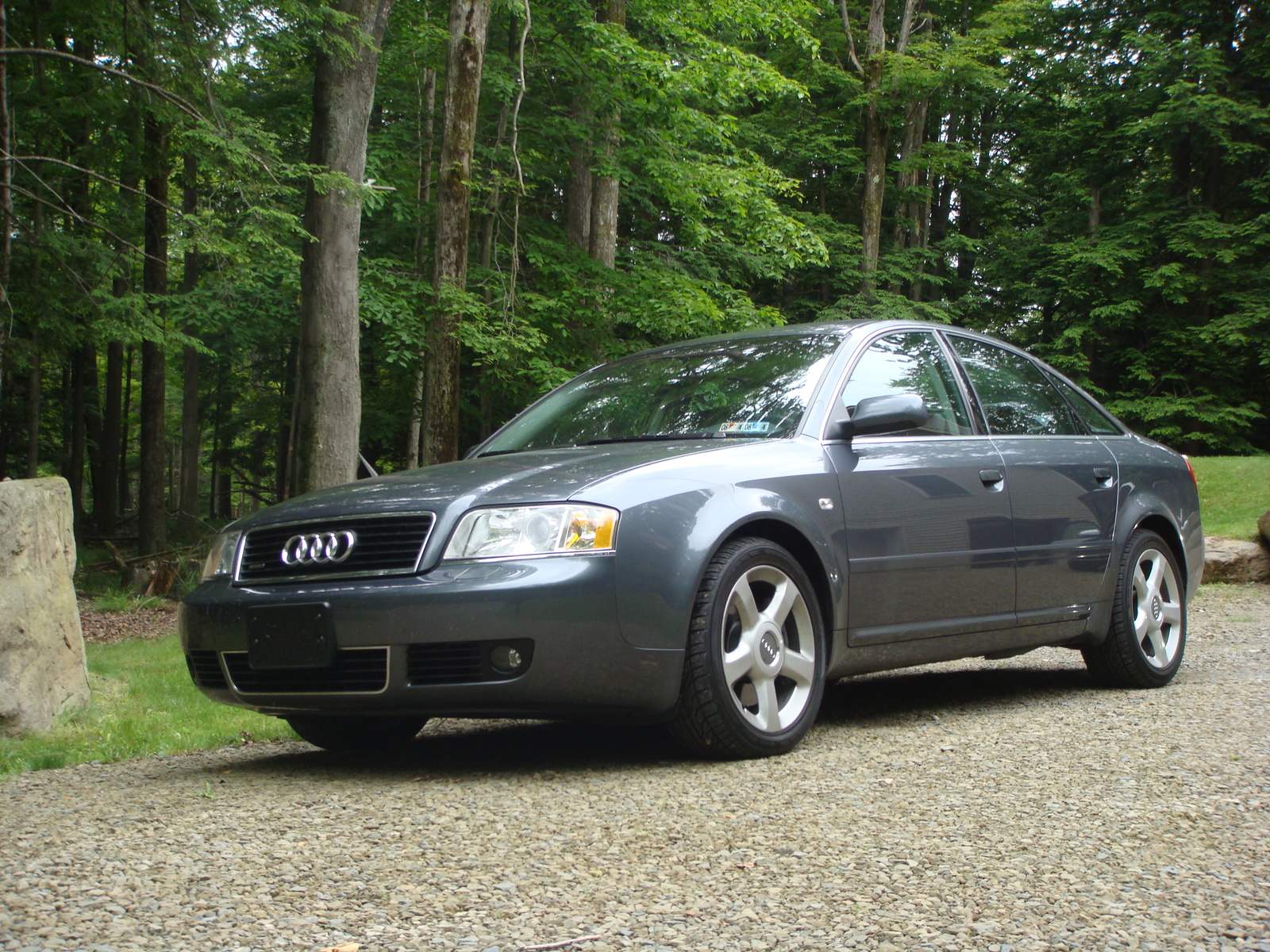 AUDI A6 new generation appeared in 2004, made in the image and likeness of Executive A8 — this is the General opinion of the visitors of the Geneva motor show 2004. And really — a new "six" is much more than the previous generation A6 and very close to a representational model.
Interestingly, the body of the previous "six" was made of aluminum, but the technology was unsuitable for a new car — he has a classic body, steel. Huge false radiator grille, which, apparently, will be a key element of the new corporate style of the automobile from Ingolstadt, the car resembles the last "eight".
The machine is available with five engine choices, from a 140-HP 4-cylinder turbo-diesel to a powerful 4.2-liter /8 power 335 HP AUDI A6 can be equipped with a mechanical 6-speed gearbox, and boxes machines. The firm also plans to equip the machine stepless variator MULTITRONIC. Drive the car either front or full QUATTRO.
AUDI A6 V8: length 4995 mm, width 1860 mm; engine /8, the working volume of 4.2 liters, maximum power of 335 HP, transmission (manual and automatic) 6 — speed.
Recommend to read
SHOWER… PNEUMATIC CHAMBERS
As known, the base year is country soul tank of adequate capacity. Most often used metal barrels, baby baths or any other suitable containers. However, few people know that the best tank...
GATE – UP
Motorists are well aware how much trouble delivering the usual garage double gates. Particular difficulties arise in the winter when you have almost every day to clean the snow in front...