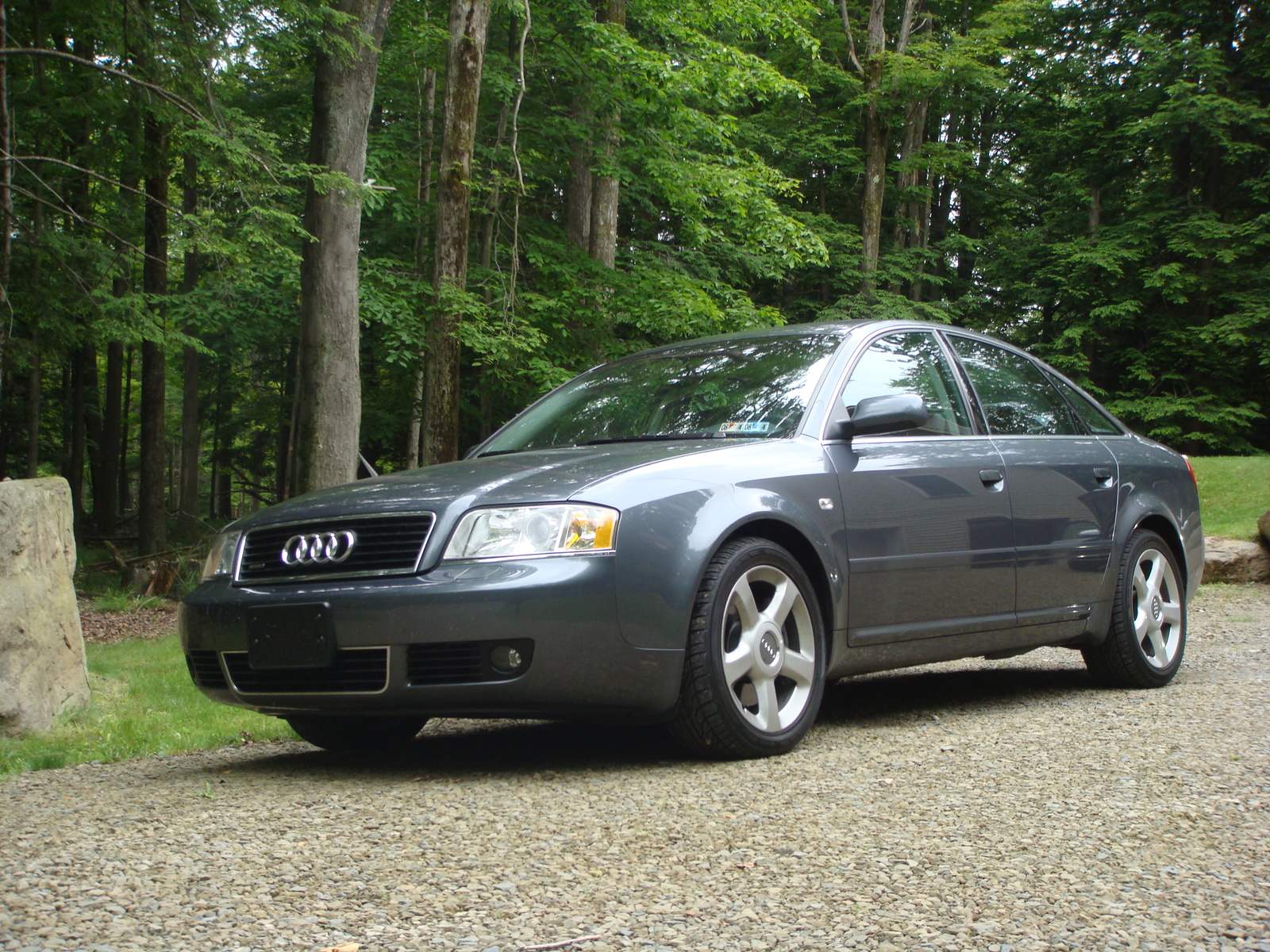 AUDI A6 new generation appeared in 2004, made in the image and likeness of Executive A8 — this is the General opinion of the visitors of the Geneva motor show 2004. And really — a new "six" is much more than the previous generation A6 and very close to a representational model.
Interestingly, the body of the previous "six" was made of aluminum, but the technology was unsuitable for a new car — he has a classic body, steel. Huge false radiator grille, which, apparently, will be a key element of the new corporate style of the automobile from Ingolstadt, the car resembles the last "eight".
The machine is available with five engine choices, from a 140-HP 4-cylinder turbo-diesel to a powerful 4.2-liter /8 power 335 HP AUDI A6 can be equipped with a mechanical 6-speed gearbox, and boxes machines. The firm also plans to equip the machine stepless variator MULTITRONIC. Drive the car either front or full QUATTRO.
AUDI A6 V8: length 4995 mm, width 1860 mm; engine /8, the working volume of 4.2 liters, maximum power of 335 HP, transmission (manual and automatic) 6 — speed.
Recommend to read
VOLVO S80 2,9
Firm Volvo in 1998, has chosen the Moscow international motor show for the premiere of his new sedan VOLVO S80. This car is rightly called the flagship of the company. The fact that the...
CHRYSLER CROSSFIRE
Create a car "based" machines of past LVT becomes a good tone at the acquisition of the production programmes of almost every well-known car company. On the roads of the world has...