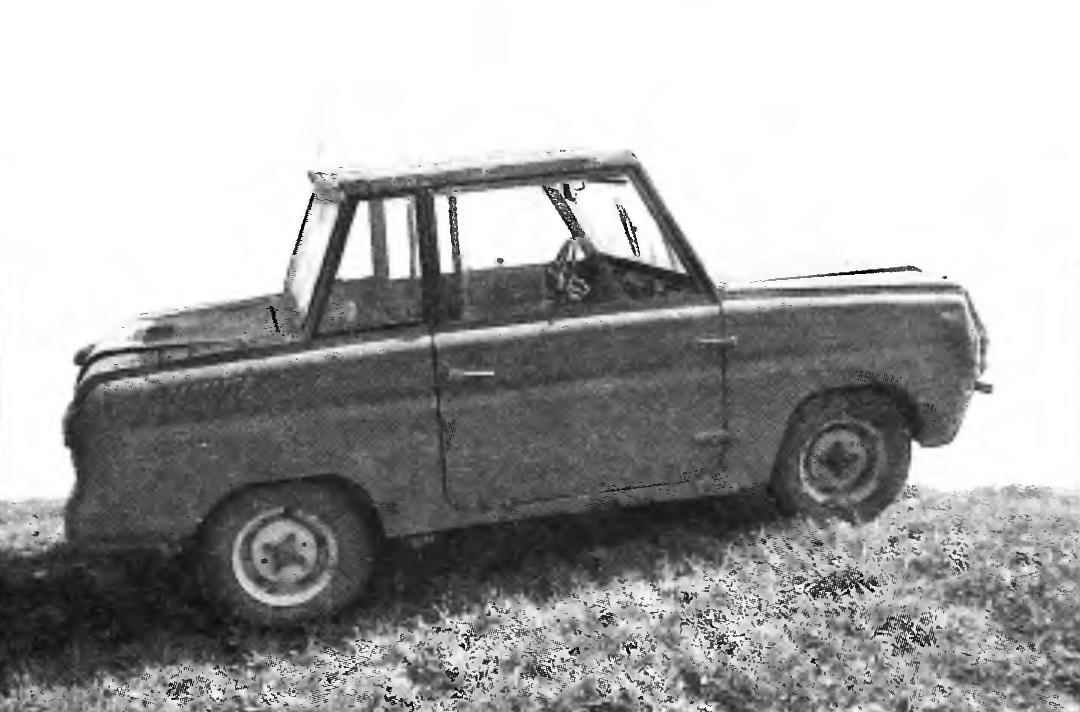 I was born in 1944, and almost from the first year of life I was haunted by a sound — an ominous growl bearings rolling on asphalt. The sound that accompanied the movement on a small wooden carts returned from the war disabled legless…
And at that time was a lot — according to current estimates, over three million. The majority of former fighters of order-bearers disappeared in the vast expanses of our country, but many settled in cities, including the capital of our country. And their only vehicle was at the time knocked together from planks truck with ball bearings, equipped with a pair of rough, reminiscent of the iron wood, which the disabled, starting from the road, causing her to move…
The first motorized three-wheeled wheelchair "from Kiev", made on the basis of 98-CC motorcycle
with the same title, resembled a two-seater sofa, to which they gave the front of the motorcycle. However, instead of steering a motorcycle, the driver of the tricycle used a long lever. The speed of the hybrid, are not protected from unpredictable external environment, does not exceed 30 km/h.
The next, more comfortable, a scooter, dubbed С1Л, was designed in the CDB of motorcycle. Serial production of this vehicle was deployed on the Serpukhov motorcycle plant (SMZ).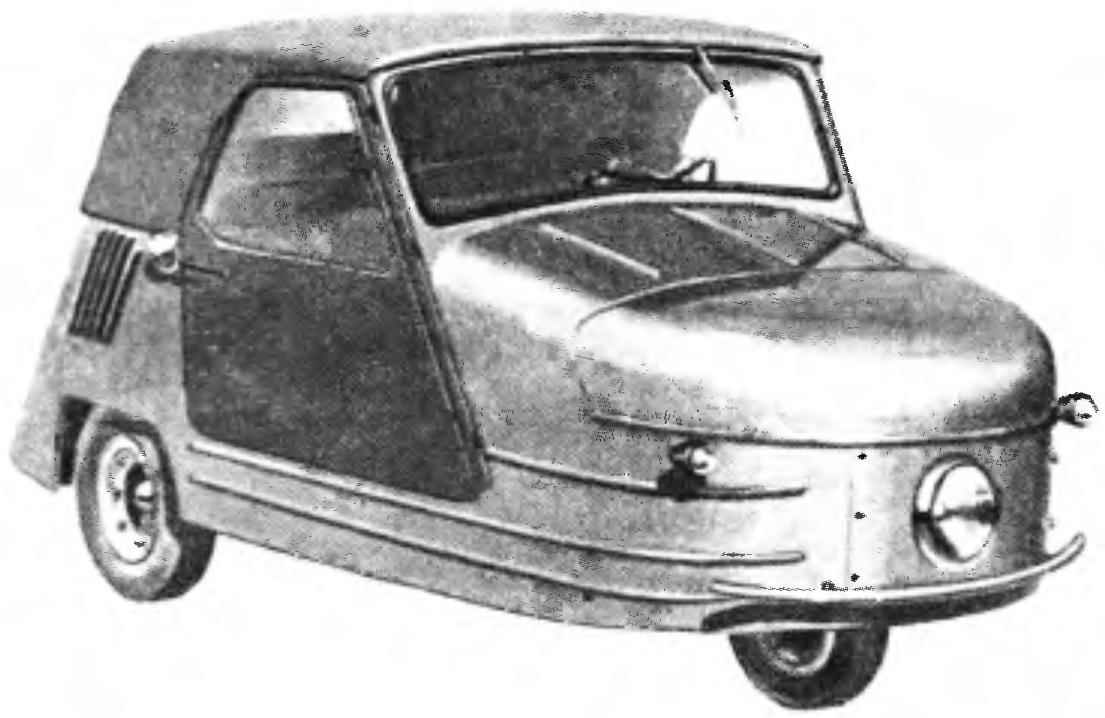 A little historical background. SMZ has started its activity in 1939. At first, it released a small series of domestic motorcycles type MLZ and J18, and during the war organized the repair of captured German motorcycles and the Assembly of those that entered the country under lend-lease — American Indian and Harley.
Double three-wheeled microcar С1Л strikingly different from the "Kiev" — it had a metal body with a pair of doors and a folding canvas awning that protected the crew from the weather.
The body of the sidecar was welded from thin-wall pipes, on which was mounted a steel panel. Rear suspension is independent, spring, on wishbone. Wheel — tire size 4,50 — 9.
Engine — motor, two-stroke, cylinder capacity of 125 cm3 and a power of 4 HP… — it is barely enough to disperse the car with a mass of 275 kg to a speed of 30 km/h And move a three-wheeled car on a dirt road off the beaten track two was almost impossible. And the stability of the sidecar — especially on turns — left much to be desired. It was unimportant — only one 6-volt headlight.
In 1956, the upgraded tricycle — mounted on it two-stroke engine IZH-49 working volume of 350 cm3 and a power of 7.5 HP, allowing the car, called LAS, to develop a "breakneck" speed 55 km/h.
In 1957 in the design Department SMZ together WE have developed a more modern scooter with beyond — in the series it launched in 1958.